This is one of the best ways to love yourself. Whatever you do in your busy day do your best to stop before you are tired. Take one evening a week or more if you can to just enjoy doing nothing. Sit down, take a long bath , let your mind wonder about and just be.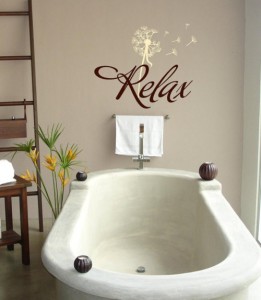 This is the best prevention of fatigue and anxiety.If you  have a busy schedule or you are may be a high achiever pick at least one day of the week when you just let yourself be-get up when you feel like it, do whatever you feel like, enjoy being yourself and take it easy.
P.S This is day six of WordPress Challenge to make a post every day. There are 233 days left of 2012.
Sending love and light
Thank you very much for visiting my blog. I hope you found some useful and relevant information today. Blogging is a great way to connect with others and share information with your friends or customers. I have decided to embark on a 21 day Blogging Challenge and I would be absolutely delighted if you would like to join me,too. All you need to do is click the link below and enter your best e-mail to take part in our 21 day Blogging Challenge.