My name is Ivelina and I am a nature lover, Facebook addict and very passionate about vegan food and blogging. I am also a mother of four wonderful boys for whom I get up every morning for.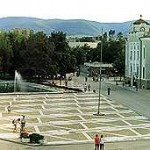 I grew up in Bulgaria. This is a very small country on the west coast of the Black Sea in Eastern Europe.
Very beautiful country with golden ancient Thracian past, great Bulgarian and Slavonic origins and history that is kept to be seen on many National Treasures.
I had a very happy childhood even if for a lot of people Communist and Post-Communist regimes were horrible.
I come from a medical family-my mother is a medical doctor microbiologist and a consultant and she owns a laboratory. My dad is a GP, my uncle is a surgeon and puts artificial joints, one of my aunts is a very respected pediatrician and my other uncle has his own clinic.
I grew up surrounded by medical professionals and to this day I remember the first book that my mother gave me away before I was able to read was Human Anatomy. I have visions of the human body from as long as I can remember and if you tell me what is wrong with you I can gladly give you my opinion for it.
I also went to a high school, where for 4 years I specifically studied human biology and chemistry, which was gonna a be the foundation for a medical university, which I was supposed to be getting ready for. Thank goodness I never did it. I believe everything happens for a reason and all worked out perfect.
Instead I went with my passion and study history for 4 years in Sofia University. I have all the qualifications to be a history teacher .I am also qualified to work in archives , libraries and museums. Apart from that I have worked in every summer at the fruit and vegetable market selling fruits and vegetables .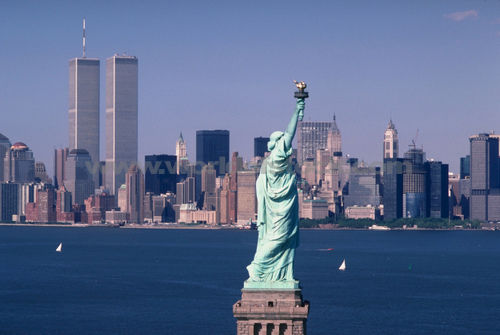 During my study in the university I decided to go to USA with Camp USA and improve my English .
At the time I believed, that in order to get a good job I have to be able to speak it. Well it was the best thing I ever did. I stayed at Camp Hilltop in the New York State. The year was 2001. Then September came and the World was never the same. I was in Virginia Beach at the time staying till my visa expire.While the world was watching the 2 planes crashing into the twin towers I was working at Haagen Dazs cafe.
This one event was a catalysis for many major events in the world, but also an indirect catalysis for my life as well.
My life took a totally different direction when I decided to move to Northern Ireland in 2002 . I have been living here ever since and its a place, that I call home now. Being a mother of 3 amazing boys is a gift like no other.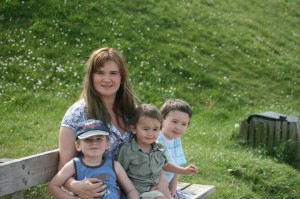 Some time ago after I gave birth to my third boy in 2007 I went through a very tough time for few years . I felt overwhelmed and lost and didn't feel worthy of anything . I was looking for many things to keep my mind occupied as I didn't want to face my own challenges.
While my boys were growing up I got 2 jobs and also did a reflexology course. I was constantly buying clothes and shoes , but never felt beautiful and attractive. Around that time I also started to go to seminars .I was very fortunate to be introduced to Internet Marketing, Personal Development and Investments. That was the time when I started to grow the entrepreneur in me .
Looking back on this phase of my life I know I wasn't living my life. It was like I was following people's expectations of me and trying to please everyone. But this was creating battle between my heart and my mind and this was taken all my energy and all my love towards life.
Because of it I almost lost my family and I am so grateful for all the people , that helped me to get through my breakdown and beyond it.
How this blog began?
In the past few years I have gone from being overly stressed, dangerously caffeinated , severely disconnected from my heart and eating processed food to becoming present , aware and connected , heart centered to myself again.
I decided TO TRANSFORM MY LIFE in the summer of 2010. A year later I went vegan.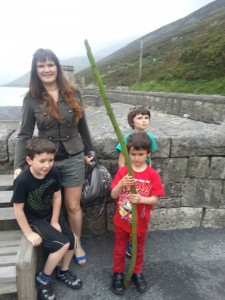 I created this blog because I want to inspire you to rediscover the beauty of re-connecting with Mother Nature's love and share with you the power of blogging and social media.
I can also help you start a food blog. Click here to get your 7-day boot camp, that reveals how you can have your food blog set up in less than 30 minutes.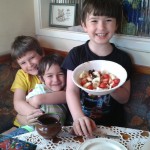 Empowered with the right information and action on it people can make choice for themselves.
My vision is a world where people are free from prescription drugs, look after all living things and care about their quality of life.One of the main reasons I choose the vegan lifestyle is because of the way animals are used in many areas of our lives and a lot of people are unaware , that they are used as slaves and they do suffer.
I believe we are all connected as part of the humanity and as a part of the planet and all living creatures.
I am here because I want to reach out to more people and connect to my brothers and sisters all over the world in countless places.
You are the force and you have the power to create happiness, abundance and prosperity. I am so so excited to be here now .
Life is a celebration of Love.
Every day is an invitation to re-invent yourself.
FAQs

Would you do a book Review?
I would do review books occasionally. The book has to be vegan. If I like the book, recipes and can make most of what is in it, then yes. Please click on the contact me button on side and I will get back to you ASAP.
Would you do a product review?
Yes. I would feature products on the blog. Again, it depends on the product, its usefulness in everyday life, nutrition value, and the company values. Please click on the contact me button on side and I will get back to you ASAP.
Do you advertise on the blog?
I am interested in sponsored posts. I will open up 150 by 150 pixel banners on the right side bar in the near future and please contact me if you are interested so I can e-mail you the details.
Can I post your recipe on my site, blog, newsletter?
For most cases, please link up the original post instead of copying the recipe. For other feature requests, please click on the contact me button on side the and I will get back to you ASAP.
Thank you so much for taking the time today to get to know me and I am looking forward to hear from you.
I am looking forward to hear from you!
Lots of Love
Ivelina
xxx
(Visited 837 times, 1 visits today)