Dreams are special.I keep dreaming of Lavender fields.It is one of the nicest dreams I have been having for a while.I got the first dream a few weeks after I have started to detox my life.Then again in the middle of a healing crisis and last night. It is one of the most pleasant feelings. Since then I bought some lavender oil and I have it all over the house.
Lavender by the old dream books is a symbol for a happy and successful time, this flower announces new phase in your life, which will be much more joyful.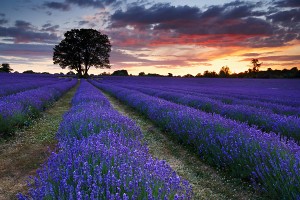 Here are the different meanings, that I found as well.
Arabian
– To see lavender flowers or smell them in dream: you will have a lot of happiness in love and also in social life; also: you will be able to forget bitter events of the past.
European
– To see or smell lavender: now the time is opportune to achieve success, an omen as pleasant as the smell.
Hindu
– To dream lavenders: You should have no fear, because your happiness will not leave you so quickly.
I am looking forward to this amazing journey of rediscovering the beauty of being alive and nurturing your life and sharing it with you.
There is so much to rediscover and learn just by dreaming a little dream of Lavender.
(Visited 3,702 times, 1 visits today)