Vitamin B12 is a controversial topic among vegans.There is a lot of misunderstanding about the sources and needs of the Vitamin B12.I have done a research and I decided to share it with you today.
Nutrition professionals are very clear that :All vegans need to take Vitamin B12 supplement or consume foods, that are fortified with this nutrient. Registered dietitians and long-time vegan Jack Norris shares his insights and an amazing knowledge and research in his book "Vegan for Life", which I am enjoying at the moment. This book explains everything, that you need to know about going vegan and I am sure I will be sharing some other topics from it.
Vitamin B12 is needed for cell division and formation of healthy red blood cells.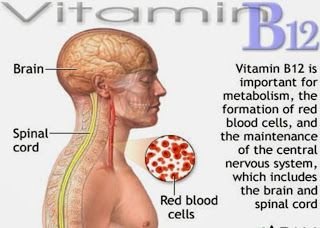 It is also needed to produce myelin. Myelin is the protective sheath around nerve fibers. Vitamin B12 is also involved in metabolism of fat and protein, a marginal intake may increase the risk for certain chronic conditions like heart disease.
All of the Vitamin B12 in the world is made by bacteria and that includes bacteria living in the digestive tracks of animals and humans.We absorb Vitamin B12 in our small intestine; the bacteria that produces it lives in our large intestine. Be warned that there are Vitamin B12 analogues which are inactive and provide no nutritional value. Some companies may claim , that foods like fermented soy products, tofu, sourdough bread and some sea vegetables are a source of Vitamin B12. Studies have shown, that in reality they contain inactive analogues, which can actually block the activity of the true vitamin B12.
Currently, the only way to know if a food contains active Vitamin B12 is is to feed it to humans and look for vitamin B12 activity.All plants have no need for Vitamin B12 and that's why they do not contain any.Most humans get Vitamin B12 by eating animal products.Humans evolved to get by on very little intakes of Vitamin B12 as we have a complex physiological way of recycling it and we also can store relatively large amounts in our livers.
Never the less Vitamin B12 is an important issue and it needs looked into it if you are vegan and have been eating mostly a plant based diet. The symptoms of Vitamin B12 deficiency are typically tingling in the hands and feet and often those symptoms can be reversed.So according to Dr. Jack Norris all vegans should use a supplement of B12 or fortified foods. In that light vegans actually have an advantage when it comes to vitamin B12-as people age, no matter what type of diet they follow , their ability to absorb Vitamin B12 found naturally in foods begins to decline .As well as that Vitamin B12 in animal foods is bound to protein and the decrease in stomach acid makes it harder to release Vitamin B12 , so it can not be absorbed.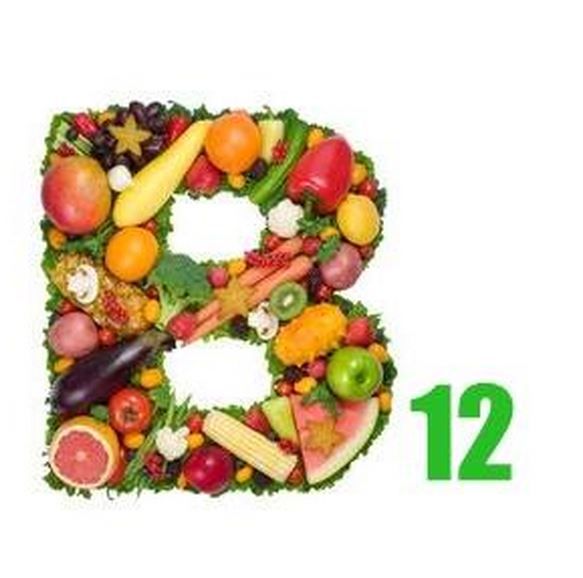 The conclusion made by Dr. Jack Norris is that all vegan should take a supplement of B12 and fortified foods.There are two very important things to keep in mind about supplementing with B12.
1.Supplements should be either chewable or sub-lingual(dissolving under the tongue)
2.The body is used to getting little bits of Vitamin B12 here and there , so when confronted with a big dose it absorbs just a tiny fraction of the whole amount.The RDA for the Vitamin B12 is just 2.4 micrograms for adults , but if you are getting your daily dose from supplement, you may need as much as 25 to 100 micrograms. And if you supplement just two to three times a week you may need 1000 micrograms each time.
Plant foods are reliable sources of active vitamin B12 only if they are fortified with it. Nutritional yeast is a popular choice with vegans . It's flavour is great mixed into bean and grain dishes.
I am truly enjoying the vegan lifestyle and reading "Vegan for Life " provides reliable information on vegan nutrition and why vegan. You can look inside the book here .
Sending Blessings and Love
♥ P.S This is part 2-day 14-(after 91 days) of Word press Challenge to make a post every day. There are 98 days left of 2012.
(Visited 587 times, 1 visits today)