The price of food has risen dramatically in the last few years. The downside effect of that is, that people can be spending more but buying less. This can affect families health and well being.
Groceries can be one of the biggest monthly expenses, especially if you have a large family.  Do you know how much the average household in the UK spends? "According to the  Office of National Statistics (ONS), the amount is of £572.60 a week. This includes a wide range of essential products, transport and education" 
This number does not include household bills, mortgages or rents.
Nevertheless, for most families, the biggest purchase they have to make is a house. There are plenty of online products that allow you to plan the process successfully and efficiently.
In order to save enough for the deposit for the house, I believe you have to look after every penny that comes into your bank.
Credit card Calculator comes in handy as another way of looking after your money. This Credit Card Fixed Vs minimum payment calculator will show you how much interest you will end up saving if you start making fixed payments on your credit card rather than the prescribed minimum payments.
Looking after your daily budget on food and essentials is the foundation of money management.
Here are 5 thrifty ways to save money on your food
Switch to supermarket own-brand products. Regardless of which supermarket is your favourite to shop in you can save money for opt-in for their own version of products. You can use a money calculator, which put right beside each other Generic Vs Brand Products. The calculator will show you how much you can save when you start buying the supermarket version of your favourite products.
Its very simple to use so why don't you see for yourself. It is very likely that you will not switch all your products, but try them all anyway. You can save between 500-1500 per year. That is a good incentive and also very easy to get started.
2. Don't shop on an empty stomach. Do your best to avoid doing your weekly shopping when you are hungry. You will become more focused on satisfying your own hunger, rather than thinking ahead and buying food for the week. You will spend more without realizing it. Hunger affects the number of items you will purchase. So if you want to stick to a budget it's better you go shopping after lunch.
3. Avoid waste.
Only buy what you are sure you will eat. A recent report revealed that the UK as a whole throws out food worth £12.5billion a year. The report, compiled by the Environment, Food and Rural Affairs Select Committee, estimates that of the 15million tons of food wasted nationally, nine million tons is completely edible. This is a staggering statistic and we all can do our bit to reduce waste, especially when it's food.
It also revealed that the average household could save up to £400 a year if everything bought was eaten. So be strict about buying only what you will eat. Look beyond the sale by date on fresh produce, especially the packed one. Supermarkets tend to reduce the food that doesn't look too but you can still cook a meal with it.
4. Avoid buying squeezy bottles.
As well as adding to the plastic pollution the squeezy bottles are more expensive. You can save money and still enjoy your favourite products. There is another benefit of choosing glass packaging. Glass is nonporous and impermeable, there are no interactions between glass packaging and the products inside. This ensures that the products inside a glass bottle /jar keep their flavour, strength and aroma. When you can buy glass and save money on your shopping. Glass jars and bottles can be recycled or reused, which is another way to further their usefulness.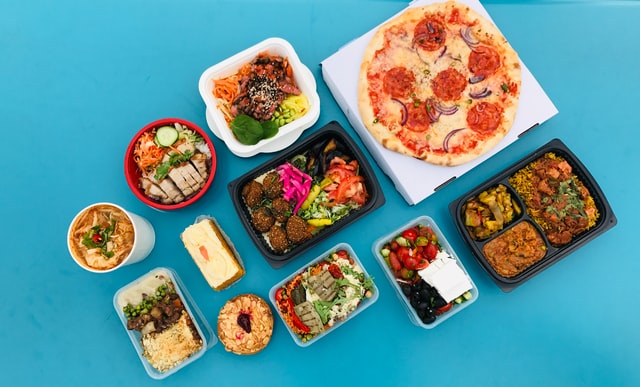 5. Write a Meal Plan
This is a very effective way to save money on your shopping daily. Decide in advance what you are going to buy and incorporate the ingredients you already have. Start with simply using up your vegetables from last week and evaluate what you can make with it.
Bonus Tip– You might like to consider making a drastic lifestyle change such as choosing a vegan lifestyle. It isn't cheap living in Ireland according to The Irish Times, making it a necessity to save wherever you can. Going vegan can cut down on your monthly grocery bill significantly, especially considering that you will pay an average of €9.00 for chicken per kg compared to €1.14 for potatoes.
Overall saving money to buy your first house might seem like a mountain to claim, but taking it one meal at the time you can make it happen.
(Visited 136 times, 1 visits today)