Hello my friends , today I would like to introduce you to another vegan -Cintia Garland. Cintia lives in Downpatrick, Northern Ireland with her husband .Cintia is doing a work placement in a pharmacy part-time while  doing her  BTEC in Pharmaceutical.  Cintia says about herself , that she is a "human being constantly in progress as far as life is concerned. Vegetarian due to my love and respect to animals….I am concerned about animal rights and children living in developing countries".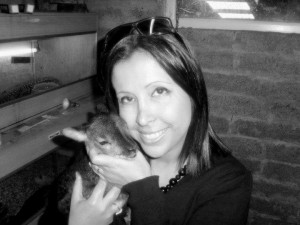 Here is Cintia's interview. I hope you will find it inspiring and valuable.
1.How long have you been vegan for? Cintia:"I was a vegetarian for 2 years and I have been vegan since last January. In the past I was "on and off vegetarian", but 2 years ago I decided to cut down the meat intake slowly and became vegetarian."
2.What made you go vegan?Cintia :"The reality of dairy industry as well as battery chicken farms is cruel for the animals. If eggs came from a home backyard chicken pen, the animals would not suffer, but the reality in the market is not that at all unfortunately."
3.Do you take any supplements?Cintia :I only take Vitamin D once a day.
4.What are your favourate vegan dishes?Cintia :"My favourite vegan dish is Indian lentils with garlic, as well as veggie pakoras. My favourite dessert is dark chocolate biscuit pavet made with soya custard."
5.What is your advice to new vegans? Cintia :"I am a new vegan myself. I would advise people who want to become vegan to be vegetarian for a while before going into veganism. I think it is important for the body to get used to it. It is a slow process as our mind and body work at different paces. Becoming vegetarian or vegan from one day to another is quite difficult and a lot of times people tend to restart eating meat again if the change happens too fast.
6. What books would you recommend to new vegans? Cintia :"I browse a lot of online forums, pages and communities about veganism.I have not read any specific books about veganism yet. Although a nice book about animal rights would be beneficial for those who want to understand more about the truth behind animal farming. My suggestion would be" The Pig Who Sang to the Moon " by Jeffrey Masson."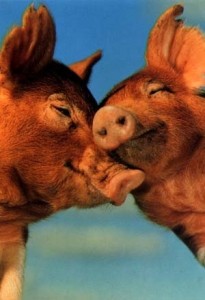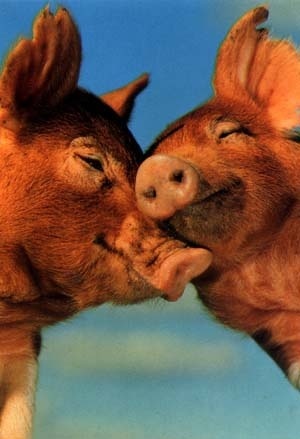 7.If you had a magic wand what would be the one thing, that you would change in the world?Cintia :"I would put an end to all sort of animal farming as animals live a holocaust. I would like to transform those farms in orchards, vegetable crops and animal rescue animal sanctuaries . Animals would benefit, as well as the environment and our health."
I enjoyed writing this post .
Facebook is so good in connecting you  with like minded people. I met Cintia as she was already a memebr of a group of Vegetarians and Vegans in Northern Ireland. If you live in the area and would like to get recipes , tips and advice I would love you to join us.
You can add Cintia as a friend on Facebook. 
Thank you so much for being here and your love and support.
If you find this post useful and inspiring , please share it with friends using the buttons below.
Sending Blessings and Love
(Visited 305 times, 1 visits today)