GABRIALLA Maternity Products: Your Best Support During Pregnancy
Pregnancy is undoubtedly one of the happiest and remarkable periods in the life of any woman. With bated breath every pregnant woman waits when her belly starts growing. However, gradually growing belly brings not only happiness but also discomfort caused by hormonal and physical changes.
Indeed, during pregnancy months, a woman's body undergoes a number of changes that may cause pain and stress. This is why it is highly important using maternity support belts products designed to help a pregnant woman beat pain and discomfort she may experience.
GABRIALLA maternity products are fairly considered to be one of the best on the modern market. They are designed with a special care, to give every pregnant woman support and comfort she needs to feel comfortable, as well as stay active and healthy during the whole pregnancy period. Most products from GABRIALLA collection are proved to be particularly useful during postnatal period as well.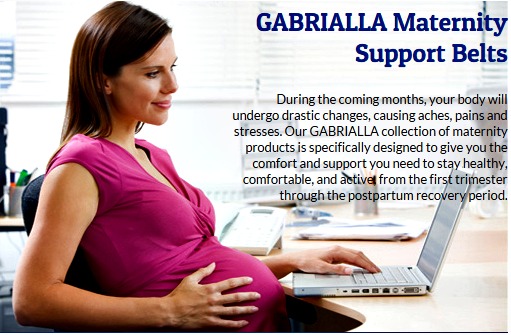 Medbarn.com offers a full collection of GABRIALLA maternity belly support belts and pantyhose. These products help maintain correct back posture, support the uterus, decrease backache and prevent the appearance of stretch marks. With these products you can stick to your usual lifestyle and stay active even during late pregnancy. GABRIALLA maternity belly support products are available in different sizes and colors. They are elegant, comfortable and unnoticeable under clothes. Besides, they easily adjust to your size changes. In other words, one belt or pair of pantyhose will serve you during the whole pregnancy and postnatal period.
Medbarn.com takes care of your health and provides only the highest quality products. Furthermore, it guarantees the most comfortable and secure shopping experience. Enjoy your pregnancy with Medbarn.com and GABRIALLA maternity products.
(Visited 138 times, 1 visits today)