Toxins in your Sexual Health Products
By Lisa S. Lawless, Ph.D.
Founder of HolisticWisdom.com & NAASAS.org
With over 80% of women using sexual products and more men starting to use them it seems there is a trend for sexual creativity like never before. However, did you know that many of the sexual products on the market contain toxins in them? Did you know that because sex toys are classified as novelties they do not have to be safe for sexual use under FDA regulations?
From personal lubricants that contain unhealthy ingredients such as Parabens to sex toys that contain phthalates and lead there is a serious need for concern. Seventy percent of sex toys are manufactured in China and little documentation of what is in them leave most consumers in the dark.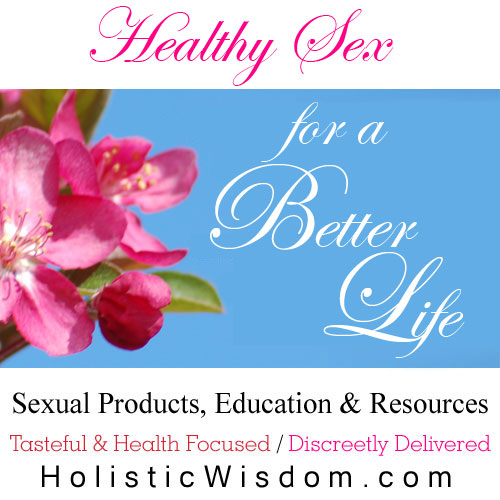 The good news is that there is a new movement that is growing toward the manufacturing of safe, nontoxic sexual products. In this article, we will review some of the basic information that you need to make educated and empowering choices when it comes to your sexual health products.
Here is a helpful and informative article about toxins in sexual products and how to find products that are safe to use-
http://www.holisticwisdom.com/toxic-sex-toys.htm
Also, make sure to use coupon code HW0519 to get an instant 10% off any order through HolisticWisdom.com which only sells nontoxic, phthalate free, paraben free sexual products-
http://www.holisticwisdom.com/index.htm
Our FB page is-https://www.facebook.com/holisticwisdom

Our Twitter page is-https://twitter.com/SexualWisdom

Our Pinterest page is-http://www.pinterest.com/holisticwisdom/
(Visited 99 times, 1 visits today)