Playing computer games is instant fun, very easy to access and in most cases very capable of putting a smile on your face. The fun increases when you share it with your kids. Young kids need a healthy example of playing computer games. Apart from the usual attention to age appropriation you can set time limits and create a fun zone with your kids.
Nevertheless, computer games get a bad reputation from time to time. The main reasons for that are based on the fact, that most kids play them by themselves. This leads to potential social disconnection, sometimes academic issues and possible mental health challenges. All of these can be easily avoided.
Playing computer games is a normal part of a child's development and you can make sure it has its benefits for years to come. You can start with a game website where you can be sure there are not any advertising or heady branding placement.
Cooking games are both educational and fun and most kids love them.
What are the benefits of playing computer games?
1. Playing computer games can help with brain development 
Problem-solving is a key element of cognitive behaviour and children learn through play.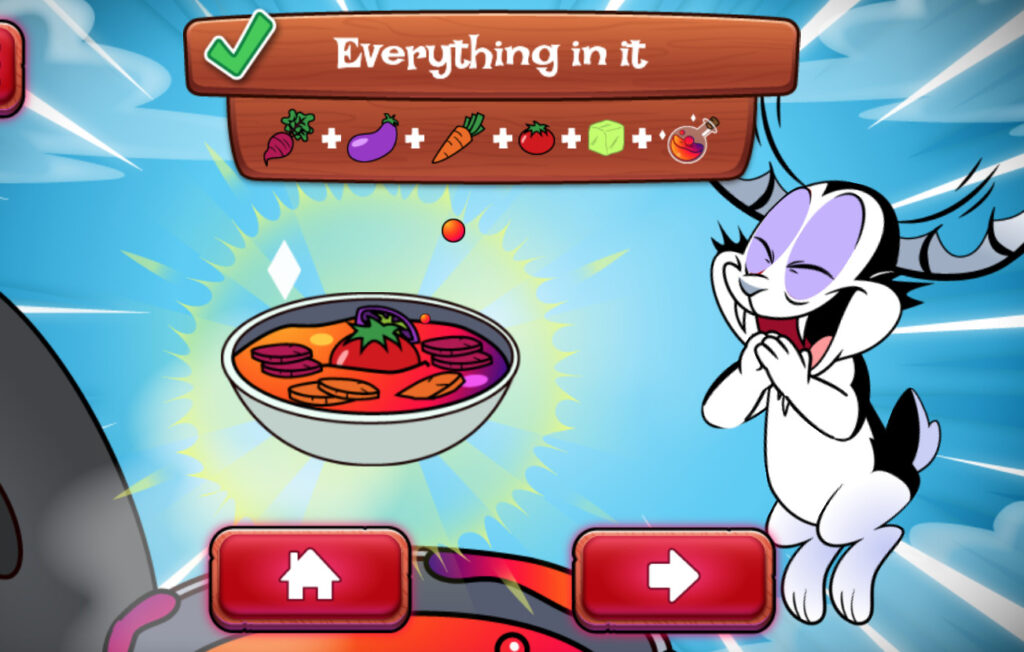 Creative intelligence means discovering new solutions to familiar problems. Food and cooking are a constant balance between ingredients and the final dish, put on a plate. Sometimes there are more than one ways to solve a puzzle, as long as you get it solved.
2. Computer games teach decision making
Decision making is an essential life skill. This will teach independence and confidence. It's an opportunity for growth. Some decisions don't have the desired outcome and that is a wonderful set-up to teach your child how to deal with failure.
3. Playing games improves attention and focus
A short attention span in the 21st century is a well-known cliche. Surprisingly, according to Medical News Today just one hour of gaming may improve attention.
Focusing on a particular task uses brain power and may help with ignoring distractions. This is a very good use of the brain. This same skill can be transferred easily into a real-life situation when a task is at hand and it has to complete within certain specifications.
4. Games can also help with dealing with multi-tasking
A lot of games involve recourse planning, time management, logistics and task completing. Each of these skills is very valuable in real life. Starting small while playing computer games can teach kids how to deal with everyone one of these tasks. Playing cooking games can also encourage your child to help you with cooking.
Learning the ingredients required to make chocolate is a very simple way to familiarise your child with the kitchen and the utensils required. Choosing a game that has a step by step instructions will also teach your child to be methodical and organised.
5. Games can get you into learning 
There are computer games about everything.

It is not just about improving spelling and maths, but also an introduction to a variety of subjects. Games incorporate world history, chemistry, cooking, architecture, so and other subjects, that your child might not be exposed to at school yet.
Playing computer games may improve the creative intelligence of your child, can help them re-discover a tasty recipe and also if you are up to it you may want to join in, too. Take a look at some of the Fun Games from Culinary School Here.
(Visited 171 times, 1 visits today)