Is Borderline Personality Disorder Residential Treatment right for you?
Successful Borderline Personality Disorder treatment is a quite often a complicated matter. At some point of your life you will experience emotions , that might be too hard to handle on your own. There comes a time when you feel overwhelmed and visiting a residential treatment could be a place where you will feel welcome. The Meehl house is a place where you will receive a targeted treatment in a loving envirioment.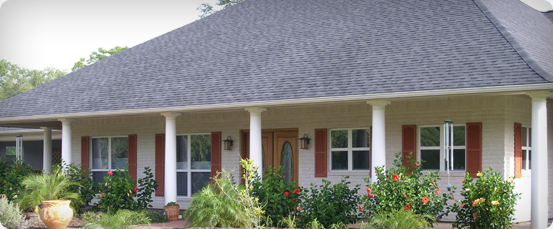 The Meehl House was created by Debra and Mark Meehl as a place for healing and hope for anyone with a diagnosis of a Borderline Personality Disorder , Bipolar Disorder, Depression, Anxiety and any other mood disorder conditions. The Meehl Foundation is located in Brazoria in Texas and welcomes people from all over the world for a Borderline Personality Disorder Residential Treatment . They have over 25 years of combined experience in successfully treating people. They are Intensively Trained in DBT, REBT, Schema therapy and the Amen Brain Healthy model.
Most people choose a 90 day program where they participate in daily activities and treatments which include 4 hours of Group per day, Monday-Friday: Dialectical Behavioural Therapy ,Rational Emotive Behaviour therapy ,12-step Relapse-Prevention , Amen Brain Health, Boundaries and Emotional Blackmail. As well as that every client will also receive a nutrition and spiritual counselling, fitness club membership and massage/acupuncture treatment. 
The newest addition to the amazing list of treatments, classes and activities is  the Amen Brain Healthy Treatment Program  It is based on a research and extensive work by Dr.Amen and is based on the fact, that by looking at the brain image of the patient the therapist can provide a more extensive and individualized treatment.
 Amen Brain Healthy Treatment Program looks very deeply into each individual until it gets to the bottom of the problem. It looks in all aspects of our life-biological, social, phychological and spiritual. Skilled team will be with you all the way and taking every step to make sure you get specific targeted treatment with the best outcome possible.
Using the least toxic and most targeted treatment can be achieved in the loving caring environment at the Meehl house. 
One treatment will never work for anyone who is depressed, stressed , inattentive or addictive and that is why the Amen therapy is a crustal way of treating Borderline Personality Disorder.
At the Meehl House they really want to understand you, rather than just look at your symptoms and give you a label. Dealing with emotional problems and disorders puts a lot of strain on any individual and the team at Meehl house understand that very well. Click here for more information and on line free assessment.
 Here is a short video where you can see Debra Meehl explaining what does the Borderline Personality Disorder Residential Treatment is about. Please click play to watch it. 
 Debra Meehl, DD, MSW Pastoral Counsellor,DBT Therapist & Skills Trainer , Board Certified Hypnotist & President, Meehl Foundation
At the Meehl House there is a strong focus on helping you live healthy and happy lives.
Everyone in the team has set a priority to find the holistic approach to care and working towards wellness of mind, body and spirit.
The work done with each individual will help them learn to meditate and practice control over their actions and thoughts.
Taking care of your body is a vital part of achieving wellness. As well as Nutrition counselling during your stay you will also learn and establish healthy eating habits. Eating more whole foods and taking care of your body is a part of looking after your brain heath.
There is also an extensive library of books, videos and tapes on self help, personal development and spirituality. 

"As a couple, and based upon our own experiences, we believe that hope and healing are not just a possibility but a realistic possibility;
and with proper treatment for your loved one and conscientious attention from you and others who are concerned, your relationship with your loved one can do more than survive – it can thrive!"
Mark & Debra Meehl
 For the latest news connect with Meehl house on Facebook, Twitter and subscribe to their You Tube Channel. 
(Visited 231 times, 1 visits today)