Eating The Forbidden Fruit is one man's testimony of Life. Newly anointed author Roland Page is releasing his story for all to read.
The novel is a fictional story based on true events in his journey as a police officer convicted of federal crimes, Roland battle demons committing immoral acts which he believes resulted in his demise.
A tale of karma and redemption. He promises that it will be an entertaining book of joy, pain, love, and humour. Truly down to earth reading.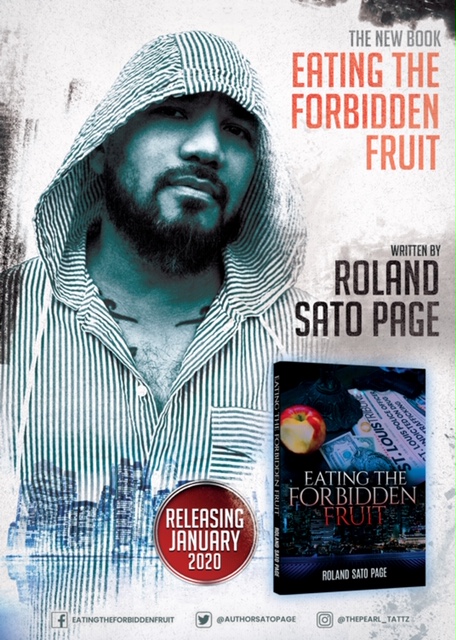 The author who has Lupus says that writing is a form of managing his depression, therefore, stressing a healthy mind supports a healthy body. Soon to be released Jan 2020 on Amazon. For more info go to
https://www.facebook.com/RolandSatoPage/
(Visited 402 times, 1 visits today)