One of the best perks about blogging is the incredible people that I get to work along the way!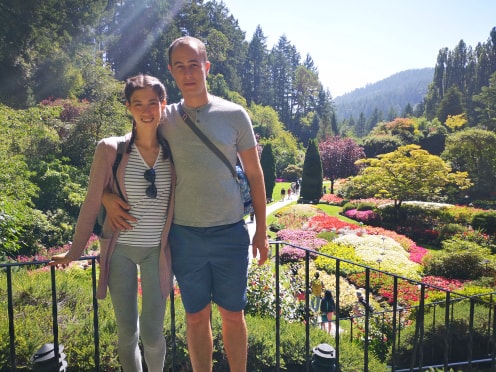 I would like to introduce you to Veganary-The Vegan Gateway to the World, created by Shani Zukerman and Natan Saffer, a vegan couple living in Vancouver BC.
It's a vegan travel website compiled by the help of thousands of vegans from around the world. It offers dedicated guides for 67 different countries, with 9 categories of information per country.
Here is what Shani and Natan have to say about their amazing platform: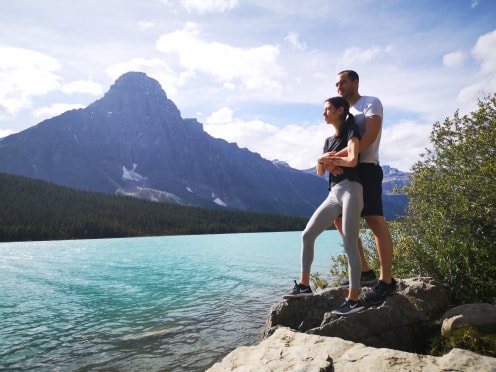 A couple of years ago we decided to leave our day jobs, to spend time traveling the world as vegan nomads. We were both in the marketing field and felt like we are not passionate enough about our jobs. This all changed when we came up with the idea to start a crowdsourced vegan travel guide website.
We are Shani and Natan the founders of – The Veganary. In the past year, we have been traveling the world as vegan nomads. What we found out very quickly is that to survive as a vegan in a foreign country there is much more than just finding the right restaurant. It's actually more about understanding the local culture, customs and most importantly the national cuisine.
The best we found to achieve this, would be connecting with the local vegans. They will always have the best tips and tricks for being vegan, that traveling vegans might often miss. Then it hit us, there must be a better way to share all the vegan related information the locals were sharing with us. This is when The Veganary was born.
We decided to go "all-in", leaving our previous marketing business and focusing full time on this project. A year of hard work later, collaborating with hundreds of vegans from around the globe, we are happy to say our new vegan travel resource is finally LIVE!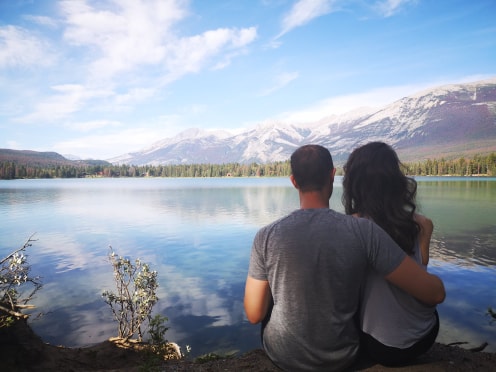 The Veganary is a crowdsourced website, covering 67 countries, detailing systematically vegan product and food availability, shops and general animal info, vegan words in the local language, useful local websites, blog posts, a forum to chat and ask questions and much more.
It's very moving to see so many people that are proud to contribute info about how to be vegan in their country. It's bringing us all together around our love of animals and of veganism. We are opening the doors of our countries to each other.
The Veganary has created an international community of vegan travelers dedicated to helping facilitate each other compassionate travels around the globe. We encourage everyone to join us and help us constantly improve our vegan guides. So, we can provide the most accessible, free and easy to understand information for vegans worldwide.
For more information and our latest discoveries let's connect on Instagram , Twitter, Facebook!
(Visited 344 times, 1 visits today)