I just finished "The Mastery of Love: A Practical Guide to the Art of Relationships" by Miguel Ruiz.The book is magic .I only started it last night and i couldn't put it down till the last page. The book is based on the Toltec Wisdom and I found it immensely profound and very captivating. The book gave me such a clear understanding about the nature of my programing . every word and explanation made so much sense to me.The art of relationship is explained in such clarity and simplicity, that the "light bulb moments", while  reading it could light up Ireland and beyond 😉 .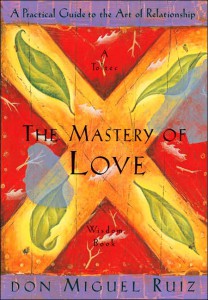 Step One –see the Truth. Be honest with yourself. When all the noise in your head is silenced your heart is talking to you. Listen to it.Accept what is and let it be.
Step two Forgive.Talk about forgiveness. We only live once and why bother caring grudge or be fearful. It is easy to take things personally .The inability to forgive keeps you in a place of pain and suffering.Forgiveness is the most powerful healing tool.Forgiveness is your first act of healing.You are profoundly powerful.
Step three Love .Once you forgive yourself  you become full with self-love, which radiates from you. You have all the love that you need in your heart, the more you give , the more you have .
Relationships are what makes life worth while. Living is loving ,  forgiving and giving. We are mirrors of each other and compassion and love are the most amazing tools to heal. Love is the ultimate reason you are here. How loving are you to yourself? To others? To people that have hurt you? Love is the outstanding answer to your suffering. Choose not to suffer.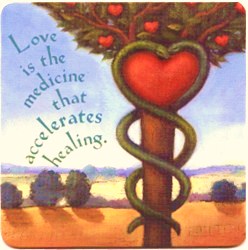 "You don't need to justify your love, you don't need to explain your love, you just need to practice your love. Practice creates the master."
I highly recommend this book to anybody. I believe this book has a power to shift and heal. You are the force.I will re-read mine and keep it for good. Amazon gives you a option to look inside the book here.
Sending Blessings and Love
P.S This is day 40 of  Word press Challenge to make a post every day. There are 199 days left of 2012.
(Visited 237 times, 1 visits today)