DESCRIPTION
No-bake cacao protein bars are a quick, easy, and healthy snack! These homemade protein bars are vegan, dairy-free, gluten-free, low-carb, and customizable for keto and paleo diets. They're made in 10 minutes with peanut butter, almond flour, and cocoa, and naturally sweetened with maple syrup. That's right – no refined sugar! Enjoy them as a post-workout dessert.
INGREDIENTS
258 grams of peanut butter

65 grams of 

Superblend protein powder

63 ml maple syrup

2 tbsp 

organic cacao powder

2 tbsp 

almond flour

1 tsp vanilla extract

¼ tsp salt

112 grams of chocolate chips (or more)

2 tsp coconut oil (optional, see notes)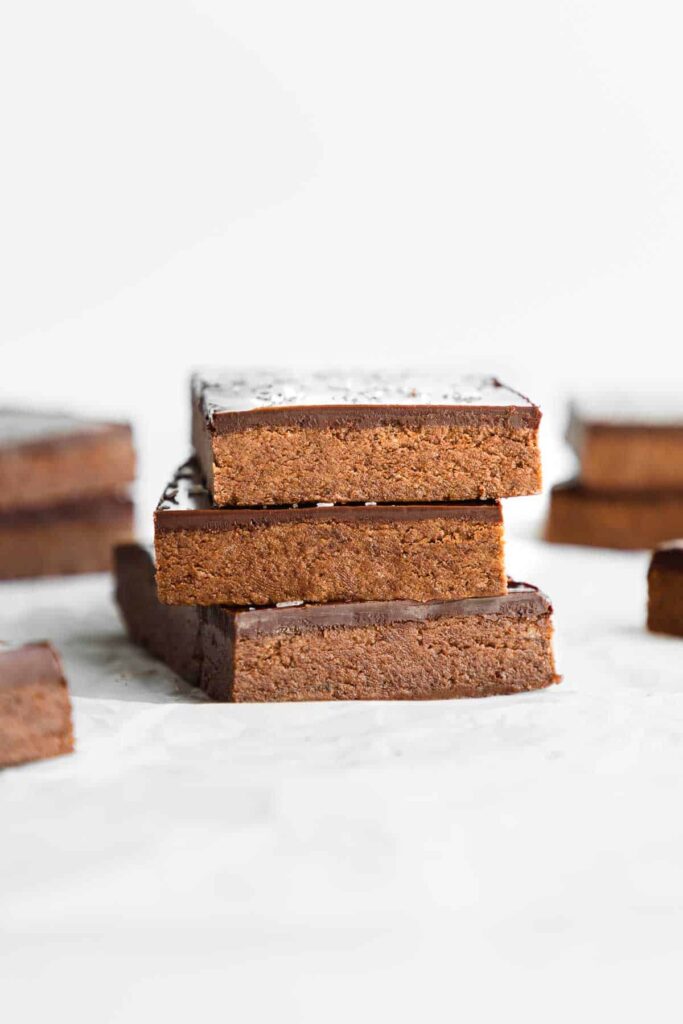 INSTRUCTIONS
Combine peanut butter, super blend

 organic protein powder

, maple syrup, almond flour, cacao powder, vanilla extract, and salt in a bowl. Mix together to form a ball of dough.

Line a square baking dish with 

paper

. Press the dough across the bottom of the container.

Combine chocolate chips and coconut oil in a bowl. Microwave for 30 seconds, stir together, then microwave for another 30 seconds. Pour melted chocolate over the dough and spread in an even layer.

Chill in the freezer for 5 minutes or until the chocolate sets. Slice into 8-12 bars, depending on your preferred size. Add flaky sea salt on top (optional) and enjoy!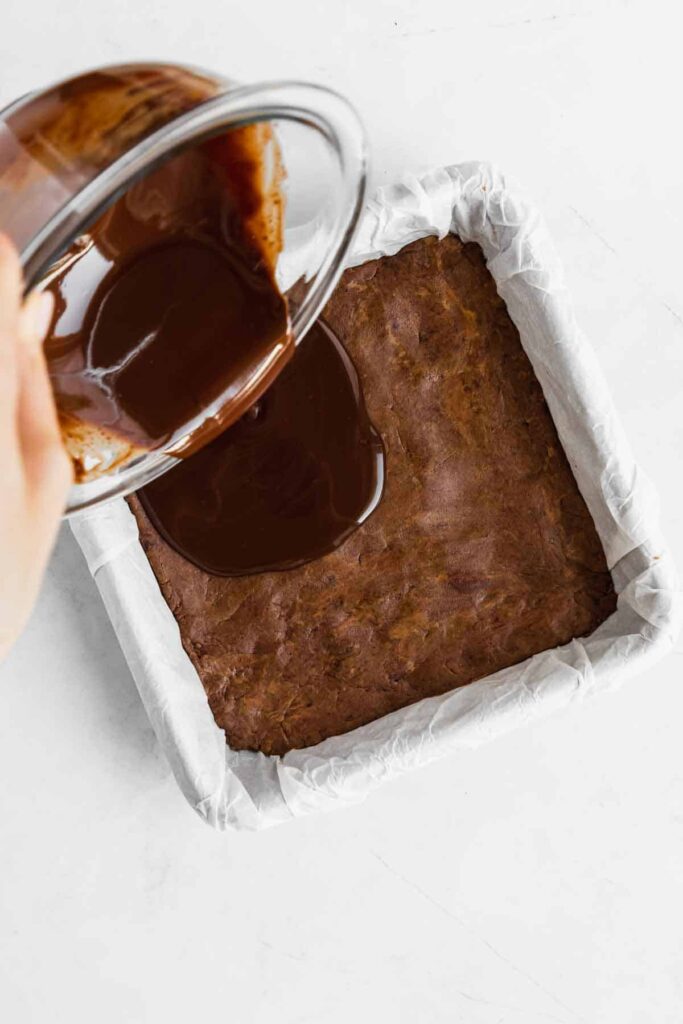 NOTES
Coconut oil is an optional ingredient, but it provides two benefits. First, it helps to create a runnier consistency so the melted chocolate spreads easily. Second, it softens the chocolate layer so it won't break apart when you slice the bars. I highly recommend keeping it in the recipe.

Store the bars in a sealed container inside the refrigerator. They will keep for 1 week. You can also freeze them for up to 3 months.


The nutrition information below uses stevia-sweetened chocolate chips.
NUTRITION
Serving Size: 1 bar
Calories: 230
Sugar: 6g
Fat: 13g
Carbohydrates: 15g
Fibre: 4g
Protein: 15g
(Visited 103 times, 1 visits today)