"Reader, I married Me. " by Sophie Tanner. I loved it. This is a juicy modern read filled with fun and wisdom.
Self-love is an instinct. We are born knowing how to love ourselves. Somehow along the way we forget how important self love is. It is the foundation for all the other kinds of love.
The main character Chloe grabbed my affection from the first page. She is such a genuine and fun woman to be around.
View this post on Instagram

Pleasing everyone around you is often tough, focus on making yourself happy and that smile will become contagious ? #happyface #smileoften #pleaseme
Chloe Usher is a woman who has her best friend as a boyfriend, a job in "Top Banana" and lots of love and support from her friends.
This is all great until she finds out that her boyfriend cheated on her. From here on her life becomes a beautiful hot mess.
Chloe Usher took me on a roller coaster of emotions. She is desperate, smart and incredible. At times I wanted to be her; at other times I just wanted to give her a big glass of G&T…
I would hate to give away any of the plot because every story line connects to another and it all comes together as one beautiful multicolorful rainbow.
I am recommending this book to all my girlfriends, whether they are single or not. Self-love is a foundation for the way we let others treat us.
If you are looking for a life partner the best path to get to them is to become the right life partner yourself and to yourself. Then you will know exactly what "tickles your fancy".
I have written about self-love in this blog countless times. In fact ,my first atempt at a blogging challenge was called 238 ways to love yourself.
The idea behind it is to get to know yourself and to accept everything that you are. The more I live, the more I realise how important for each of as a human being is to embrace our strengths and accept our weaknesses.
Loving and accepting myself has been and still is one of the most empowering act of living.
It sounds simple and most people know themselves to a certain extent. Self love is an invitation to dig deeper and apreciate solitude.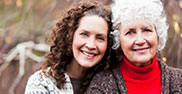 If you have lost faith in online dating it is may be time for a change. My response now has been influenced by this book. "Stop dating, start befriending." Chloe Usher
"Reader, I married Me" is available on Amazon.
(Visited 85 times, 1 visits today)