One of the best part perks about blogging and having a platform to create content is the abundance of opportunities that I get daily. You never know what e-mail or a review offer you might get.
A few weeks ago I received a Diaper Caddy Organizer from the lovely people from Surdoca. It's simply a bag to carry around the house if you have a baby or a toddler like myself.
I have been using this wonderful creation and it has become my carry around the house accessory. My youngest son has also become accustomed to it. He likes to put his bottle of water in it, his favourite toys for the day and sometimes a book or two. It also fits some nappies, packet of wipes and my book as well.
In the morning I also add my coffee flask inside it. I find it incredibly useful and I honestly didn't expect it to be so handy.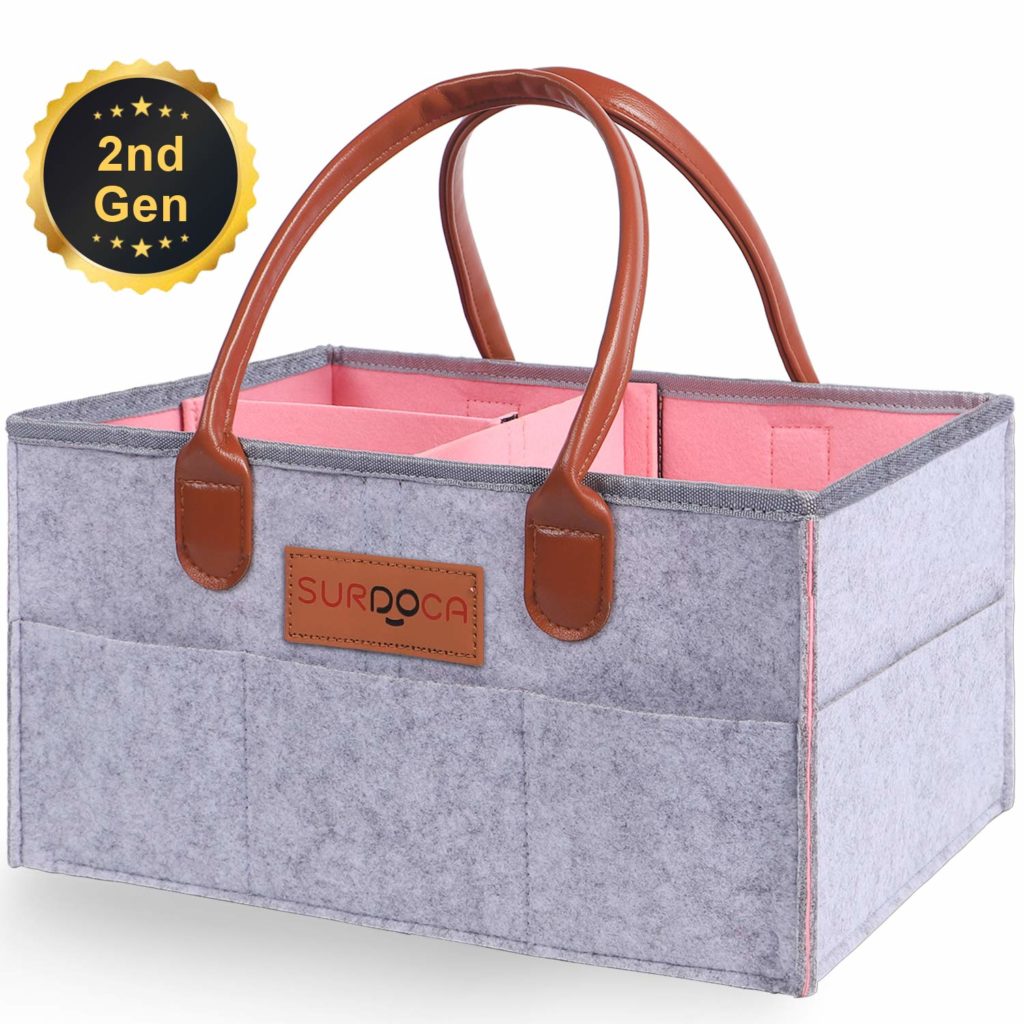 The base of the caddy is made of felt. The felt is biodegradable, so when you are finished with it you can use it as a flower pot . It will take about 4-6 months for the material to degrade. It will not harm the soil or the watter sypply. This is by far my favourite feature about the caddy.
Personally I love using things and knowing that this item will creatre less waste is wonderful
The handles are made from PU leather which is an artificial leather and its only made to look and feel like animal skin. The handles are incredibly comfortable, but also light and their colour adds style to the design of the caddy.
A lot of thougth has gone into creating this caddy. It is a second generation model as the first one was smaller and it had less pockets.
The caddy also shines in the Colour of the Year 2019, with is PANTONE-the color of a living coral.
It's a beautiful and useful piece for anyone who is looking after growing babies and toddlers. It is big enough to hold a few days of nappie supplyies, some toys, some books , some clothws. You can fit a snack or two as well.
I took a look at the other useful products, that Surdoca offers and among them there is a back seat car organiser and a pushchair rain cover.
If you are interested in purchasing the caddy the lovely people from Sudoca are offering a 50% discount for a limited time. You can get the code by sending them a message via Messenger here.
(Visited 81 times, 1 visits today)