Spring is a perfect time for thinking about your garden, whether you're planning a big remodel or just a spruce up. 74 per cent of US families engage in gardening in their spare time, ranging from carefully mowed lawns to beautifully planned floral displays. Your garden tends to reflect you and your family's lifestyle, including space to play, a deck for summer barbeques, or a vegetable patch for fresh greens. But with many native species of wildlife under threat from reduced habitats and environmental pollution, making space for nature as well as your family in your backyard is a great way to do something great for the planet.
Planning the space
If you're considering a bigger change in your garden, then organizing it into zones for different uses is a good idea. The area closest to the house should be the safest, suitable for kids to play, probably including your lawn. Steeper sections, those with hazards, or more delicate areas (new vegetable shoots, for example), should be fenced off or separated by a hedge. A water feature such as a fountain or pond is a great wildlife-friendly addition, providing drinking and bathing water for birds, and a great habitat for creatures like frogs, dragonflies, and any number of bugs and beetles. When adding a pond to a family garden it's important to make sure that it cannot be accessed by unsupervised children, as well as considering how much sun the area will get. Too much may encourage algae but not enough will mean your plants won't grow well.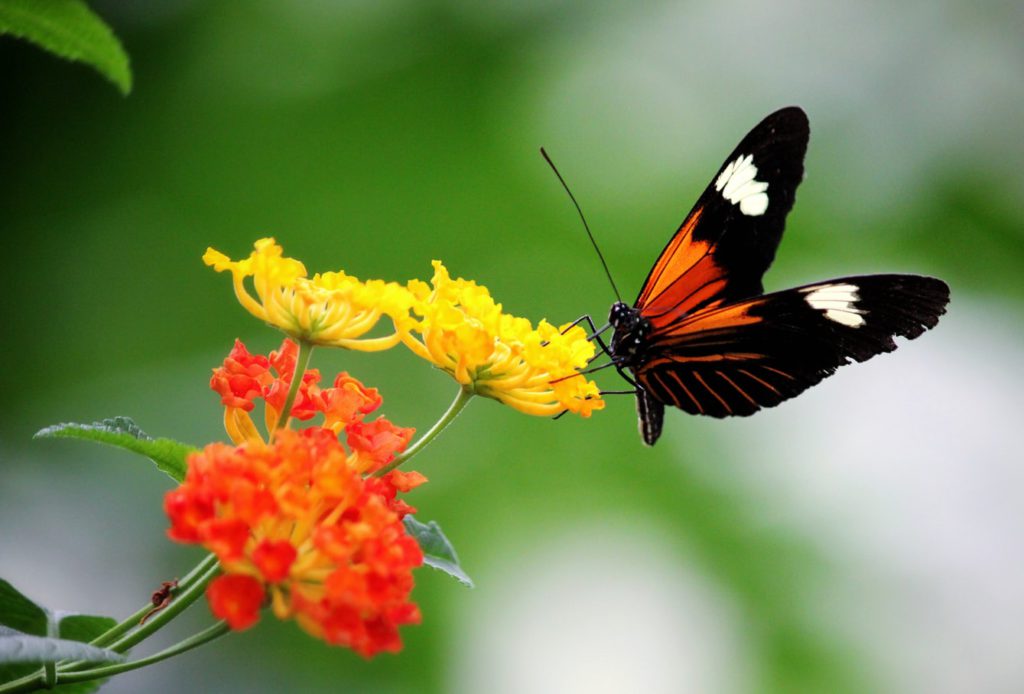 Make your garden butterfly friendly with this ultimate guide to butterflies.
---
Planting up
When considering your choice of plants, there are several things to think about.
Pick plants which compliment your natural climate so they are easy maintenance and don't need lots of watering and attention.
Choose traditional native species which are attractive to bees, butterflies and other insects

. Many 'hybridized' plants designed for looks do not have much pollen or nectar.

A mixture of plants which flower all around the year will also help to encourage wildlife and keep your garden looking good for longer.
Pick sturdy and tough plants for areas around the lawn which may be frequently attacked by ball games of chase and tag.
Check your plant choices against a list of poisonous or irritating plants and make sure they will be safe for children and pets

.
Enjoying your garden
Your garden doesn't necessarily need to be "wild" to attract wildlife; a well-kept lawn is attractive for birds to forage for grubs. Keeping hedges and bushes neatly trimmed is fine too, just wait until winter to make sure you don't disturb nesting birds or hibernating insects. Encouraging small bugs and insects will, in turn, attract larger animals and birds, so don't worry if they don't arrive overnight. Above all, making sure that your garden is safe and family-friendly while also providing a home for wildlife will give your kids a great chance to learn about helping nature in their own backyard.
(Visited 98 times, 1 visits today)