You take a shower and clean your body , you also possibly fast every-now and again in your own way to cleanse the inside of tour body. This is a very beneficial practice and really gives you a boost.
Possibly you meditate or pray on a daily or weekly basis. Those are all activities, that are nourishing for us as a whole mind-body and soul system .
But there are also certain times, which are sometimes planned sometimes not when you can experience rejuvenation in your  body  if you decide to do a 21 day body cleanse, on a soul level if you go on a say 10 day holiday with no mobile phone or Internet connection.
How about your emotions -your emotions are very sensitive to everything that happens to your body and soul. How do you rejuvenate your emotions ? I got my emotions totally rejuvenated this weekend at Westlife concert at Croke park. A dream came true and I loved every second of it.
The thing about emotions is that you can not control them you can only learn to live with them . The more one tries to control their emotions, the more they resist control . It is very important to be aware of what you are experiencing. People suppress strong emotions and for some is even unacceptable to show emotions and they call it "drama".
I personally love being emotional and I am on a daily basis. I express myself very strongly and feel alive when I laugh or cry, or feel excitement, or tension or whatever else. I know some of the emotions are not very healthy, but I feel them anyway.
I love saying "I love you"  to friends and family  for no reason or talk about an experience full with mostly information how I felt, not what it was. There are also certain streaks of anger in me, that I am learning to live with without causing myself and other damage.Exploring those moments of fear is a real lesson and facing it has made it very emotional as expected. I can not change what is happening, but I am always in control how I react and there is a power in me stronger than my fear and as long as I turn to it I can deal with the emotion of fear. This stronger power in me  fuels courage and I am stronger with it.
When I was a little girl people used to tell me that I am very sensitive because I show my emotions all the time and that by doing that I can get hurt very easily  . As  I grew up I realize, that  is not in my nature to be  un-emotional and not show feelings at all. I know now, that no body can hurt me unless I let them do so. It took a long time , but it well worth the effort. Even now  people tell me , that I am like a book -they can read me easily and it is true. What you see is what you get.
I just love living in the moment and feeling ewhatever it is,.I am one of these mothers that cryes when she sees her children at a scholl concert. I can not control that lovely feeling of seeing my boys performing and looking so well. I cry at all birthdays and even good news. I am deeply touched every time I hear somebody is going through a hard time and always feel for them and am so happy to give compassion and support in the best possible way.
The good thing about being so emotional is that I am never ever bored.I never was as a child and I do not think that I will ever be. It is amazing journey to feel whatever you are going though.
This to me means to be present .
Being at a concert is an absolute heaven for emotions . It has been a dream of mine for a few years to see one of my favourite bands sing live. I really wanted to see them in their home country as I thought,that the energy from such event will be amazing. And it was beyond any expectations. Not that I had any, just loved it beyond measure.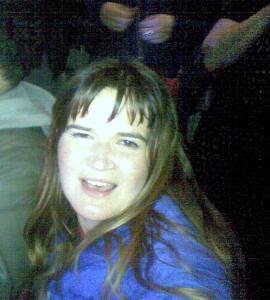 I rejuvenated  my emotions.I sung on the top of my voice throughout the whole concert  . I cried, laughed and just felt every bit of amazing. 100%  pure emotional . There is nothing like it I ever felt before.
As always my conclusion is this.Let your soul be the pilot and let your emotions be the navigator . Life is a gift.
Sending blessings and love
P.S. After a little brake this is day 47 of Word press Challenge to make a post every day. There are 189 days left of 2012.
(Visited 305 times, 1 visits today)