Having a blog is an essential marketing tool. Whether you have an online business, an offline business or simply want to create an online presence starting a blog is an obvious choice to communicate with your readers, followers and potential clients.
It does seem like a wonderful idea-simply write on a certain subject and expresses your views. But what if you don't like writing? Watch this video to hear the other ways, that you can create content with. Please press on the play button to watch it.
So there you have your options.
1. You can record your voice and transcribe the content
2. You can create a podcast
3. You can set up a video blog
Regardless which of this option you will choose is important to practice in order to find your sweet inspired mojo spot. Do what works for you and keep doing it. Also, have the courage to push the boundaries of comfort blogging. For quite some time I  got stuck in rut of writing vegan recipes and sharing health benefits of different foods, but once I started video blogging I rediscovered an abundance of inspiration and self-expression. 
No matter what stage of your blog you are if you want to make your first video or your first audio, there is no better time than NOW! Do it now today. If you have any questions please get in touch with me and I will help you. 
Please contact me button on the left-hand side or simply leave a comment.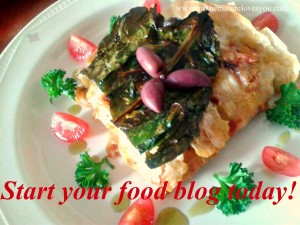 Blogging is a wonderful marketing tool and a practical way to inspire others and improve yourself. Blogging can help you to connect with your audience and also be a profitable part of your business strategy. Would you like to start a blog? The time is now!  Start TODAY!  
(Visited 131 times, 1 visits today)