Productivity has become an priority of mine recently. What is Productivity to me, may not mean productivity to you. You have your own way of feeling it.
In today's video I share with you my opinion on what is the secret to productivity and I hope you find it useful. Please click on the play button to watch it.

I believe, that the key to productivity is inspiration . Inspiration starts in your body. If you feel well you will act well and you will shine bright like a diamond. 
You have got to be the engine for your own actions and get fueled by inspiration is the sure way to creativity and productivity.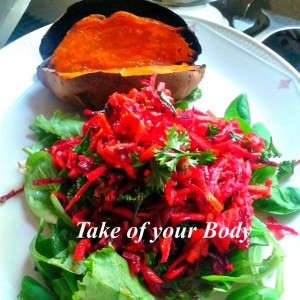 1.Take care of your body-while you are here your body is your home. Feeling well in your own skin is the foundation for any task and job , that needs done. Think of a time in your life when you were a bit sick and lacked on energy and enthusiasm. In those times you want to stop and get better , but you don't have to wait until you can't get up in the morning to start taking care of you body .Its a daily obligation and discipline to take of yourself and be well. The rewards are not just inspiration , but also an abundance of energy and love towards life 
2.Take Action. Stop waiting for soma magical event outside of you to take place. If you belive, that you are the creator of your own reality -act now.Today and ignore the urge to critisize yourself or compare yourself with other people. There is magic in boldnress and you have the power to experience it every time you take action. As they say you are more likely to regret the things you didn't do . So simply -take action and be there! 
3.Set up a goal so big , that it makes you cry when you see yourself doing it. Your goal has to take your breath away and it also has to be independent from other people. Once you do that , then you have to brake down your goal in smaller steps and then into even smaller daily actions, that suit you and your lifestyle. 
Productivity is a powerful source of motivation and empowers you to live an inspired life. 
(Visited 53 times, 1 visits today)