Morning rituals work for a lot of people and you can be one of them. There is a certain emotion attached to the word rituals .
According to the Oxford Dictionary "ritual" is a series of actions or type of behavior regularly and invariably followed by someone .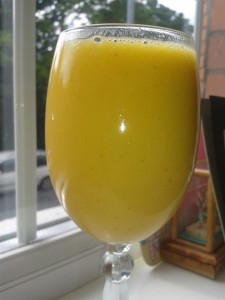 In a sense you are creating your own religion. I believe that everyone creates their own set of beliefs and opinions and every new information and experience can change your mind. You can make a break a habit and once you see how freeing is to break a bad habit you will develop the habit or replacing your patterns with the ones, that serve you and make you feel good and empowered.
In toady's video I talk about Morning Rituals and how by simply taking 15-20 minutes of your day can really set it off for a wonderful start .Click on the play button to watch it.
I know that everyone has a different set up and my morning rituals might not work for you , but nevertheless you can spend the time and make your own set of rituals, that work for you. There are only two main things to take into consideration.
The first one is to DESIDE and really mean it . There is nothing more powerful, than the belief, that you have. Making a clear decision puts you in a very empowered place and you can make anything possible.
But there is one more part of getting things done and that is to COMMIT to it. Rituals or any other kind of dedication takes commitment and desire.
Listen to yourself, Love your decisions and be prepared to change your mind.
"When you wake up in the morning, Pooh," said Piglet at last, "what's the first thing you say to yourself?"

"What's for breakfast?" said Pooh. "What do you say, Piglet?"

"I say, I wonder what's going to happen exciting today?" said Piglet.

Pooh nodded thoughtfully. "It's the same thing," he said." A. A Milne
Have a wonderful day !
Lots of Love
Ivelina
(Visited 203 times, 1 visits today)