Yesterday was Mother's day and I had a day to pamper myself with my boys love. Love heals . Hugs and kisses should be taken 3-5 times daily for optimal health.
Today is a new day!  Its day 11 of my raw vegan detox. Its amazing! From today I will be counting down till the day of the perfect balance with is the 21st of March.Here is a quick video from today.

Since  I read "The PH Miracle " by Dr. Robert Young , about 2 years ago I never look at food in the same way.
"The PH Miracle" is a very informative, unconventional, holistic book about nutrition and health.
It's basic premise is that alkaline foods (plant based, non processed whole foods), are healthier than acidic foods (meats,dairy, wheat, processed foods). It discusses correlations between high acidic diets and disease and conversely, alkaline diets being equated with optimal health.
I loved this book, because it wasn't just theory, it was scientific in explanations!!! I highly recommend it for any health enthusiast.
To maintain healthy diet, it should consist of 60% alkaline foods i.e. alkaline forming foods and 40% acid forming foods. To restore health, the diet should consist of 80% alkaline forming foods and 20% acid forming foods.
Generally, alkaline foods (alkaline forming foods) include: most fruits, green vegetables, peas, beans, lentils, spices, herbs and seasonings, and seeds and nuts.
Generally, acid forming foods include: meat, fish, poultry, dairy, eggs, grains, and legumes.
Highly Alkaline Forming Foods
Lemons
limes
watermelon
Cantaloupe
Baking soda
sea salt
pumpkin seed
sprouted lentils
seaweed
kelp
sea vegetables
onion
sweet potato
dates
figs
mango
papaya
parsley
raspberry
tangerine
pineapple
celery
seedless grapes (sweet)
watercress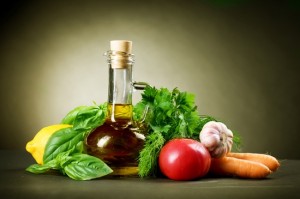 Moderately Alkaline Forming Foods
Apples (sweet),
alfalfa sprouts
apricots
avocados
bananas (ripe)
currants
dates
figs (fresh)
garlic
grapefruit
herbs (leafy green)
leafy green lettuce
nectarine
peaches
pears
peas (fresh, sweet)
pumpkin (sweet)
beans (fresh, green)
beetroot
bell peppers
broccoli
cabbage
cauliflower
ginger (fresh)
oranges
potatoes (with skin)
strawberries
turnip
vinegar (apple cider)
kiwifruit
passion fruit
pineapple
raisins
spices
kombucha tea
pepper
parsnip
garlic
asparagus
kale
parsley
olive
carrots
mango
Low Alkaline Forming Foods
Most herbs
green tea
primrose oil
sesame seed
almonds
potato
bell pepper
mushrooms
cauliflower,
aubergine
apples (sour)
blackberry
cherry
Almonds
artichokes,
coconut (fresh)
cucumbers
leeks
okra
onions
pickles (homemade),
sea salt
 This evening I also had a seaweed wrap for the first time. It was very simple to make. Here is my recipe . 
1 sheet of sea weed wrap
carrot
cucumber
purple onion
avocado lettuce
Roll and Enjoy! 

Thank you very much for all the support and love.
Sending blessings and Love!
Would you like to get paid blogging about your passion ? Then click the button below to get started today!
If you liked this post please  share it with your friends , using the share buttons bellow.


(Visited 213 times, 1 visits today)