Sinus cancer is a rather rare phenomenon, and yet is a dangerous one. Usually, sinus cancers are squamous cell carcinomas, which appear within the lining of the nasal cavity or sinuses. Among these cancers are melanomas, which is the most dangerous skin cancer, and sarcomas, which harms connective tissue. There are certain symptoms of sinus cancer that may indicate this horrible disease.
What are the symptoms of sinus cancer?
Most of the early symptoms of sinus cancer are similar to sinusitis or inflammation. Among them are post nasal drip, congestion, pain near the eyes, rheum and toothache. These symptoms may lead to changes in facial appearance that may appear because of weakness of facial muscle. Also, there can be quite severe symptoms such as weight loss and fatigue.
Early symptoms of sinus cancer might be:
• Double vision;
• Deterioration of smell, taste, and hearing;
• Fatigue;
• Nosebleeds;
• Toothache;
• Post-nasal drip;
• Tumor in the face.
If person does not detect the early symptoms, the cancer can take a serious form that might be indicated by such sinus cavity cancer symptoms:
• Nosebleed that does not stop;
• Sudden fatigue;
• Sudden weight loss;
• Insensitivity and weakness of the face;
• Strong headache.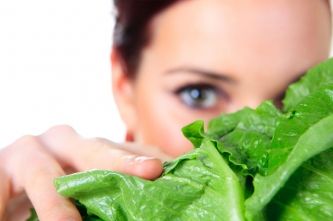 Read also: chronic sphenoid sinusitis causes and treatment
Maxillary sinus cancer symptoms
The early signs of maxillary sinus cancer may be imperceptible. Also, even if symptoms are detected they may be not specific. Thereby, symptoms of maxillary sinus cancer are:
• A strong headache;
• Blocked sinuses that are difficult to clean;
• Runny nose;
• Swelling;
• Nosebleeds;
• Pain that occurs in the sinuses.
Nevertheless, there are certain risk factors that may indicate the appearance of maxillary sinus cancer. These factors include working in furniture development, smoking, bakery work, shoemaking, and carpentry.
(Visited 408 times, 1 visits today)