2012 is the most remarkable year in my life so far , when I exclude the years when I gave birth to my wonderful boys.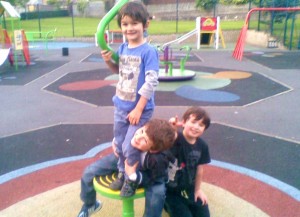 In the beginning of 2012 I decided to find an optimal and healthy diet and lifestyle , that will give me that good feeling every time I shop, every time I cook , every time I think what I eat and every time I look myself in the mirror .
The journey was so worth it for me. I feel I am a vegan for life and I hope , that from now things can only get better. I tried a the vegetarian lifestyle , but it did not feel all that healthy with all that feta cheese and eggs. Then I tried to go gluten free vegetarian , but it made no difference . Some might say I did not do it for long enough, but nevertheless I quite like to have some gluten in my life :-).
Then one day in March I went to a Health Seminar in this beautiful location  near the Logh Neigh.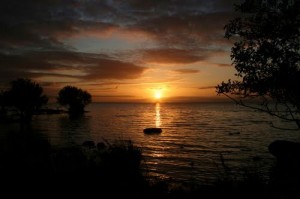 Prior to that I used to drink 5-6 cups of strong Italian coffee and suffer very high and low moods quite regularly. I was a regular customer to every coffee shop in my neighborhood and just the smell of coffee drove me mad.
So I stopped taking any caffeine for just over 60 days. The whole experience of getting of caffeine it wasn't all that pleasant as I had a few days when I literally slept all day and felt so tense and uncomfortable, my skin got worst for a while .
When I stopped the coffee I also lost my sugar cravings. I used to have a packet of dark chocolate digestives for my mid day snack and a packet of Swiss rolls for after lunch and so on. But those days are gone forever and I do not feel any temptation.
On the 26th of May 2012 I decided to go Vegan. I remember watching a remarkable video  "101 Reasons to Go Vegan" presented by Humane Educator, James Wildman. You can watch here if you want of save it for another time and educate yourself .
Prior to that I have already seen many other educational videos regarding food and animals and that one was just what "seal the deal" of going vegan.Since then I have rediscovered my endless love for good food and this time is Vegan. I love cooking and sharing my food and recipes with you . I feel I am doing it with purpose and immense enthusiasm as I know , that every animal its not eaten is a step closer to peace on earth. ]
I believe , that a world peace is possible, end of human poverty and wars. If people reduce their meat consumption by just 10 % , that will feed the 60 million people , that are dying  in starvation.
 Life is a gift and when you have a choice you can take real action to promote love, compassion and peace.
Life is what you do every day .A lot of things, that you do are just habits learned from your family and friends, but the moment you start questioning them and asking yourself to take responsibility you become much more stronger and with your enthusiasm and compassion you create a pure potentiality for real change. Change is inevitable. When you change you grow and when you grow you live and your life is your message. Make the most of Now.
Ever since I went vegan  I feel like a brand new person-physically , mentally and emotionally.
Every day is a "New Year" , every morning when you get up you start a new day and every evening you go to your sleep not knowing will you wake up.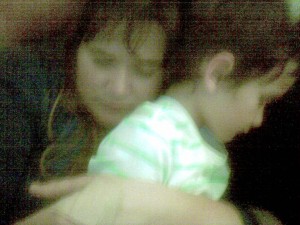 Hope this doesn't sound too dreary …… Its not a matter of a worry , that you won't wake up, its a matter of being present when you are awake.You get a chance to live your life every day and to be true to yourself, which is the most precious gift of all.
Time and the counting of the hours and the days and the months and the years was simply invented so we can look back and say I was there in this year , my son was born this day and so on….Its how we fill those moments is the measure  , that  means the most to us.
There is no better time than the present moment, because that is all you have. And the moment you say that you are in the next present moment. Life is a miracle gift, that you are so lucky to unfold every day. Share your love and your gift is shining brighter , than the brightest diamond. Spread your happiness and gratitude , make others feel better , just by simply loving them for what they are and let yourself be. Be where you are and love what is. A very touching quote comes to my mind now by Og Mandino""Beginning today, treat everyone you meet as if they were going to be dead by midnight. Extend to them all the care, kindness and understanding you can muster, and do so with no thought of any reward. Your life will never be the same again."
Over all , I want to thank you for you amazing and unconditional support during 2012 . I am so grateful to be here and part of this amazing thing , called Life. I wish you all the very best for the New Year, may all your wishes come true, may you surround yourself with wonderful people, may prosperity and abundance be a part of your life every day, may Love and Happiness fill your heart with pure joy and inspiration. Here is to another 365 days. Make every day special. Be yourself!
(Visited 95 times, 1 visits today)