5 Amazing Benefits of Black Radish
Black radish is one of those vegetables that are categorized under the cabbage family. This is also one of those that are beneficial to the health. This may not look like those vegetables that you really want to eat but for sure, this is something that can be very helpful to your health in many ways.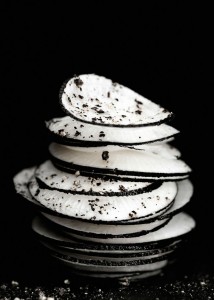 Here are the 5 amazing benefits of black radish to your health:
Helps you deal with constipation.When you are having a problem with your bowel movement, you should consider adding black radish to your diet. There are different ways for you to integrate it in your diet. You can extract the juice from the fruit and have a teaspoon of it after every meal.
Aids in the healthy flow of the bile. The liver is one of the most important parts of the system. If you want to make this work healthily and if you want your gall bladder to function well, you should consider eating more of this. This vegetable contains vitamins B1 and C. It also has minerals like calcium and magnesium. It can regularize the flow of the bile and aids in the two organs mentioned above.
Helps you regulate your blood pressure.This is one of the problems that a lot of adults are experiencing because of the type of lifestyle that they have and the food that they regularly eat. This vegetable is one of the best foods that you can have if you want to treat this condition. With the high potassium content of the black radish, you can be sure that you will be able to regulate your blood pressure.
It can aid in the treatment of hyperthyroidism.Almost every vegetable that are under the category of cruciferous is believed to be very helpful in aiding the condition of hyperthyroidism because it is helping in stopping the production of the thyroid hormones. However, if you want the one that can effectively give you a good result on this, you can choose black radish to become a part of your diet. With its raphanin content, you can be sure that you will be able to balance the level of hormones that is being secreted by the thyroid gland.
And finally, it helps you in treating cough. When you are experiencing cough and it has been a while since you have this condition, the best thing that you can do is to extract juice from the fruit. You can effectively get juice from the fruit by cutting a small portion of it and adding sugar to it.
The different things that are enumerated above are just few of the different things that can be brought by the black radish. There are other advantages that you will be able to get. Overall, it can be very helpful in strengthening your immune system. Aside from the fact that it is healthy, it can also be a great vegetable that you can have in your regular diet.
(Visited 517 times, 1 visits today)