Many people associate healthy lifestyle with things, that are not always  fun like workouts and skipping desserts.This is a misconception because some of the healthiest habits are also among the most rewarding. Take sex. It is a  moderately intense exercise plus it boosts numerous aspects of both physical and mental health.
As long as you're engaging in safe-sex practices, increasing your sexual activity is a surefire strategy to better health! Healthy sex life can provide for a longer, healthier and, most would agree, more enjoyable life. Among the many health benefits of sex are:
Improved Immunity
It's a Form of Exercise
Pain Relief
Improve Sleep
Stress Relief
Improve Bladder Control for Women
Heart Health
Increase intimacy and Improve Relationship 
Holistic Wisdom  is  the first company to ban toxic sex toys and lubricants and are the dominant leader in the industry in educating the public about this important issue.They provide helpful information in better understanding adult toys before your purchase and use them. From green sex toys to non-toxic sex toys you can learn about what matters when it comes to your health, quality and the environment.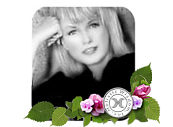 This is The founder, Lisa Lawless, Ph.D. is the President of the National Association for the Advancement of Science & Art in Sexuality (NAASAS.org), which is an educational organization for professionals in the field of sexuality. Lisa is one of the strongest advocates for safe sexual products in the industry. Her work and influence can be seen in new sexual product designs and safety efforts all over the world.
Determining how products are made and what is in them is nearly impossible for customers to do, and this is where Holistic Wisdom works for you . The reason it is impossible for consumers to determine is because the manufacturers of the products do not list all the materials used to make them or the process in which they were made on or in the product packaging.
It goes almost without saying, that ingredients like Parabens( many personal lubricants), Phthalates(Found in sexual products such as dildos and vibrators as well as some fragrance products.), Triclosan(Found in sexual products such as sex toy cleaners, genital hygiene products. Commonly found in many antibacterial and antifungal products),2-Butoxyethanol(Found in sexual products such as dildos and vibrators with latex paints, sex toy cleaners in the form of liquid soaps and cosmetics).Lead Paint(Found in sexual products such as glass dildos and vibrators) are to be avoided at all times.
Holistic Wisdom are raising  the bar on the issue of sex toy safety and provides  truthful, responsible information to consumers. They  have gone straight to the manufacturers as well as consulted with multiple chemists to find out about every sex toy they carry. They  have researched each product to determine what it is constructed of and if it falls under what is known to be safe.
Sex should be relaxing, fun, pleasurable also, non-toxic and healthy.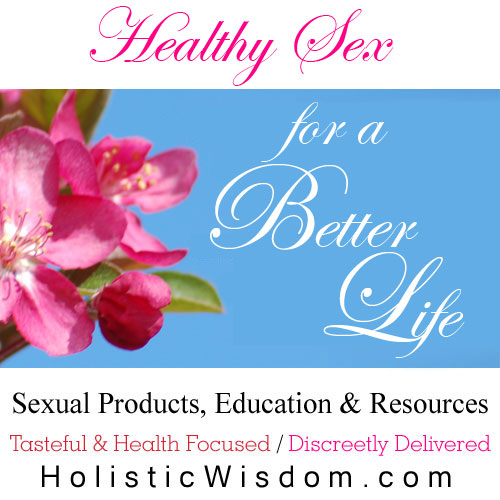 Holistic Wisdom  specializes in only the best sex toys which are nontoxic, ecofriendly and phthalate free. Indulge yourself by exploring free articles, sex toy reviews, sex tips, erotic stories and more while taking comfort in their low prices and discreet shipping.
Connect with Holistic Wisdom on Facebook.
Also visit the website for the newest non-toxic sexual products here.  
(Visited 1,079 times, 1 visits today)