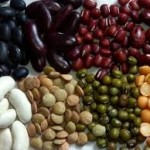 I love beans. All kinds of beans . Cooked in all sorts of ways . Warm or cold . In a soup , salad or a stew. That is the thing about beans -they are so versatile. You can also make very tasty bean burgers.
Today's recipe is how to make some very tasty bean burgers , served with cucumber and avocado salad. Before I share with you this easy vegan recipe I want to explore the fact, that avocados are one of the healthiest foods on the planet.
To be honest with you before I went vegan I haven't tried avocado. It always looked un-appealing . Then in the beginning of my vegan journey I read , that avocados contain some of the healthiest fats , that you can eat. I am sure everybody feels different towards word "fat". For an optimal health your body needs a variety of  fats .  A lot of nutrients in your body require fat so they can be absorbed , so if you gonna eat fat make sure is the best possible one you can get.
Avocados  contain in excess of 25 essential nutrients, including vitamins A, B, C, E, and K, copper,iron , phosporus, magnesium, and potassium. In fact, you would need to eat two or tree bananas to obtain the potassium content of one avocado. Avocados also contain fibre, protein and beneficial phitochemical such as beta-sitosterol, glutathione and lutein, which help protect against various disease and illness.
Here is a list of why you should include avocados  as a regular part of your diet.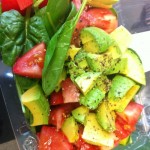 1.Avocado protein is readily absorbed by the body because avocados also contain fiber. If you are trying eliminate  animal sources of protein in your diet, or if you are a vegetarian, vegan or raw foodies seeking more protein, avocados are a great nutritional ally to include not merely as an occasional treat, but as a regular part of your diet.
2. Maintain a healthy heart
Avocado contains vitamin B6 and folic acid, which help regulate homocysteine levels. High level of homocysteine is associated with an increased risk of heart disease. Besides that, avocado also contains vitamin E, Glutathione and monounsaturated fat which help in maintaining a healthy heart.
3.Another  reason to eat avocadoes is that it has anti-Inflammatory properties
This includes omega-3 fatty acids, phytosterols, carotenoid antioxidants, non-carotenoid antioxidants and polyhydroxylated fatty alcohols — also known as PSAs. According to the World's Healthiest Foods website, the anti-inflammatory properties of the avocado are likely to make it beneficial in helping to prevent rheumatoid arthritis and osteoarthritis.
4.Avocados regulate the blood sugar levels
The monounsaturated (good) fats in avocados can reverse insulin resistance, which helping to regulate the blood sugar levels . Avocados also contain more soluble fiber, which keep a steady blood sugar levels.
5.Avocados are an excellent source of carotenoids.
Every time you consume foods rich in carotenoids, you deliver high quality vitamin A to your body, thereby protecting eye health . Carotenoids also enhance the functioning of the immune system and promote healthy functioning of the reproductive system. Since carotenoids are fat soluble, eating avocados optimizes the absorption of these nutrients.
After reading all these health benefits of avocado I am sure you are really looking forward to have one. I like to leave the  avocado for a day or two in a room temperature to make sure its as ripe as possible. I know its ready to eat once it goes really dark green, nearly black and its a bit soft to touch.
Since avocadoes are native in Mexico I desided , that one of the best ways to celebrate this is to make some easy vegan bean burgers.
So here is what you need to make your Mexican inspired bean burgers.
Cooking time 35-45 minutes and you will make the salad while your burgers are in the oven.
This mix makes 5 large burgers
Ingredients :
1 tin of beans (I used kidney beans )
2 slices of whole meal bread
1 large onion
1 celery stick
2 spring onions
2 cloves of garlic
1 tea spoon of paprika
1 tea spoon of cumin
1 tea spoon of chili powder ( use less if you don't like it too hot)
1 tea spoon of oregano
salt and pepper
2 spoonfuls of milled flax seed mixed with 2 spoonfuls of water (as an egg replacement )
Put all of the ingredients apart from the bread in a food processor and blend. Empty the mix in a bowl . Put the bread in the food processor and blend it. Then add it to the rest of the mix and combine together.Then using your hands or a burger maker shape the burgers. Preheat the oven to 170`C . Pour some olive oil on the bottom of a backing tray and place your burgers in the tray. Cook for 20 minutes. Then pour some olive oil on the top of the burgers and cook for an additional 15-20 minutes until golden brown.
I enjoy my food twice as much if its served in an abundance of fresh salad. I can not imagine a day of my life without a salad .While your burgers are in the oven is a perfect time to make your avocado salad .
Here is what you need
1/2 cucumber (peeled and chopped in small cubes)
1/2 lettuce (chopped )
1 avocado
juice of 1/2 lemon
some basil
salt and pepper
olive oil
Mix the chopped lettuce with the cucumber and season with the lemon juice, salt, pepper , olive oil and basil. Then mix well. Add the avocado on the top and mix gently in it.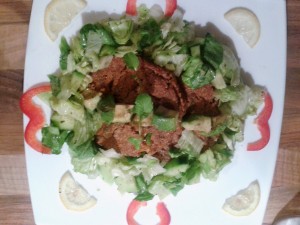 Here is an idea how to present the food. Use your imagination when serving it and enjoy!
Would you like to get paid for sharing your recipes and blogging ? Then click the button below to get started today!
Join NOW! 
If you liked this post please comment and share it with your friends , using the share buttons bellow.
Sending Blessings and Love


(Visited 139 times, 1 visits today)