I have been kindly tagged to take part in a blog theme "Blog your heart out!" by my friend and a star mummy blogger Oana from Mama's Haven.
The beauty of this theme is , that you get to know a little bit more about me, but also I get a brilliant reason to write about myself.
If you are tagged in this theme , all you have to do is answer 5 questions and tag 5 other bloggers.Even if I don't tag you please feel free to join in. So here it is.
Who/What encouraged you to start blogging?
I made my first blog on Blogger, about 7 years ago as an expression of my love for the Mediterranean lifestyle.That happened shortly after my youngest son was born, as I was looking for different ways to bring money.After that I was involved in domain marketing , where I was making blogs simply to put Adsense ads on them and other affiliate products to sell.Once I have done the initial set up I lost interest.I decided to set up my own blog where I will blog about only about things , that I love and inspire me.The thing , that encouraged me the most was the burning desire to share , inspire and help. It goes without saying the support from friends and family, including social media friends has been outstanding and that always helps.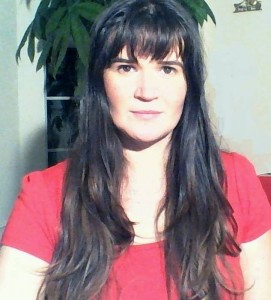 What is something most people don't know about you?
Ah, that is a hard one.But I will share a few things and I hope amongst them will be something you don't know about me.I got my first job in the summer when I was 14 at a fruit and vegetable market in Bulgaria(where I grew up) and ever since then I love retail and talking to people.And no matter what I do I am always involved in working with people one on one and is simply makes my life full.I envy Sherlock Holmes brain and have this urge to know and be prepared and I am almost obsessed with being ready for whatever comes my way I want to be strong and willing to respond.I love building stuff in a ruff way.Give me a screwdriver , some bits and a few screws and I will make something :-).On the other hand, I want to paint pebbles. I have collected almost 100 from the beach and I have them all ready to be painted by me.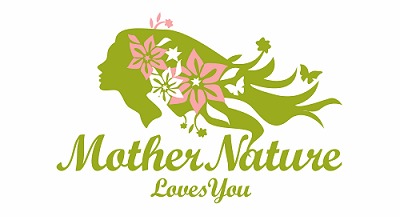 How did you choose what topics to blog about?
After blogging about different things from internet marketing and branding to natural healing and vegan lifestyle I am still not as specific on my niche, as most of the marketing experts tells us to be.I like to blog about vegan lifestyle and how to heal naturally, but I also love blogging about personal development and starting up your own food blog.I feel , that making 4 blogs for each of those topics might take a lot of work .I also like variety.It is the spice in life.But never the less the best way to find your topics is to do a few and gradually you will know.
What three words describe your style?
Now you are asking.How do I know.My style is very conversational , sometimes diplomatic and mostly loving.Being a vegan sometimes also leads me to a style, that is almost "preachy".I do like to come across as a person who wants to give information , value and caring solutions when possible.
What do you love to do when you are not blogging?
I like to be with my family and friends, I love cooking and entertaining.I love parties and dinner parties.I love reading and being outside.I love learning something new every day and trying a new vegan recipe.I love being at the beach.I also love my own company-just reading, thinking.I also like to organize anything, that I have from my computer desktop and phone to the living room .This year I am taking a new activity and will be doing a bit of gardening as well, so this will be another topic to add to my blog. I almost forgot-I love Facebook .
We live in extraordinary times!
Thank you so much for being here and all your love and support.
Here are the bloggers , that I would like to tag.Enjoy!
1.Vanessa from HealthyBodyBudget.Com
2.Greta from FutureFood
3.Zsuzsanna from Zsu's Vegan Pantry
4.Marina from LangSam Food
5.Debbie from Guiding Light.
6.Agata from InMake Up.
Blog your heart out and Enjoy!
(Visited 189 times, 1 visits today)