Blue Lotus: The Narcotic Flower
Keeping the body stimulated all the times is the common problem of people today, especially the adults since their time is commonly allocated for their family and work, which somewhat results to stress. They can hardly do workout, have a walk, and do other things that are good for the body as well as help in stimulating their systems. What they need to have now is a remedy that has narcotic like effects. Narcotics are substances that affect ones behavior and mood. Unfortunately, most narcotics are illegal. This; however, must not be a hindrance for them. They must also search for remedies that address their problem. One remedy is the Blue Lotus Extract.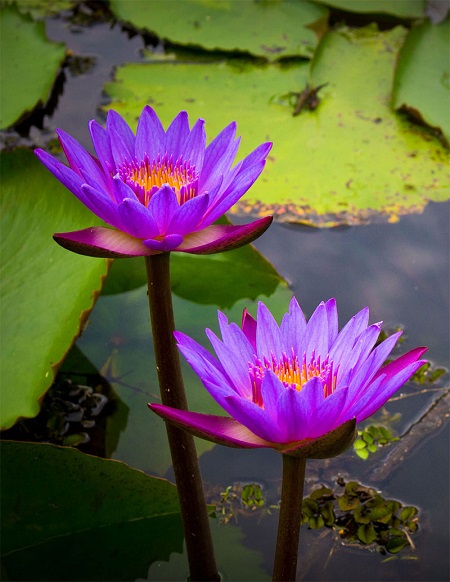 The Blue Lotus extract is a supplement that came from the Blue Lotus flower plant, which is commonly found in Egypt. It is very popular since then as it is a part of the history of the Egyptian people. They have tested the extract and approved its efficacy as it is invigorating and has sexual enhancing effects. This is the reason why some choose to include the extracts in the wine.
What is with the Blue Lotus Extract?
The Blue Lotus extract contains an alkaloid known as nuciferin and this is the one responsible for providing the mood-enhancing effects. Today, the flower can also be found in some parts of the world like India and Africa. There are also ready-made extracts developed into supplements so people can conveniently buy them as needed. Unfortunately, there are some sellers who commonly advertise Blue Lotus powder, which do not really contain any nuciferin at all.
Uses of Blue Lotus Extract
Many people use the Blue Lotus extract to treat ailments. It also has several uses such as:
Alleviate body pain 
Enhance memory
Improve blood circulation
Enhance sex drive
Serve as an aphrodisiac. 
Improve mood and behavior
Blue Lotus Extract is a very good alternative to other chemicals used in smoking because it is an upper and does not cause depression. In addition, some say that Blue Lotus is effective in treating migraine, tinnitus, and Alzheimer's disease.
Plenty of biological studies also prove blue lotus as a plant that is quite similar to Gingko in terms of the number of flavonoids.
Effects of Using Blue Lotus Extract
For so many years, there were no recorded serious side effects associated with using the Blue Lotus Extract. The effects are usually mild, and this is why this product can easily be utilized first time users. This is also not addicting. This will just give you a relaxing effect, and it is not expensive as well.
The advisable dosage for Blue Lotus is two times a day only – one in the morning and one at night. It must be taken in drops – 6 to 10 drops together with water or juice.
Safety Information
Though there are no severe interactions relating to the use of Blue Lotus extract, it must also be taken appropriately as suggested. However, it is not advisable for women who are pregnant and nursing, as well as minor children and people who have organ disorders.
For more information and buying option please visit http://www.herbalzensations.com/botanicals-blue-lotus-c-5000013_47.html
(Visited 882 times, 1 visits today)