Hello, my friends
as you might know I have decided to start avoiding  refined wheat as much as possible and replacing it with other goodies. The main reason for that is that every time I had some in the last few weeks I noticed I was getting a runny nose, so my intuition led me to the realization , that may be its the wheat and more specifically the refined one.
So today I have made my first spelt bread and its amazingly tasty as well as I didn't get any discomfort whatsoever. The boys loved it as well which is my ultimate reward and I will be making it again for sure.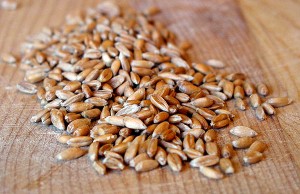 Spelt is wonderfully nutritious ancient grain.Its a  gentle food for the whole digestive tract and a powerful agent to strengthen your immune system and your nerves. Spelt contains 62% carbohydrates, 8.8% fibre, 2.7% fat and 12% protein. However, the differences are in the quality of the elements. In traces, spelt protein contains the full spectrum of all essential fatty acids. Spelt is rich in silicate, which has a positive effect on concentration and mental power and also on the health of your skin and hair. Spelt contains more minerals and vitamins than the best wheat.Compare to wheat spelt is approximately 30% higher in Thiamin (Vitamin B1), 25% higher in Vitamin B6 , 45% higher in Vitamin E.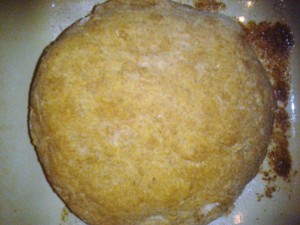 I used a whole grain spelt flour from the Doves Farm and considering the bread's taste and quality is fantastic. Here is an simple and easy recipe to make the bread.
Vegan Spelt Bread (yeast free) 
This recipe makes a small loaf
2 cups of spelt flour
1 cup of plant based milk (i used hazelnut milk today)
a pinch of salt
1 tea spoon of baking soda
Preheat the oven on 180C. Its so simple -anybody can do it. In a large bowl mix the flour with the salt and baking soda. In a smaller bowl mix the milk with the lemon juice and whisk as fast as you can to create a foam. Then combine the two and form the bread. Place into the preheated oven and bake for about 45 minutes. The bread is ready when you insert a wooden stick in it and it comes out dry.
Serve and Enjoy!
Thank you so  much for all your support and love.
I would love to hear from you, please leave your comments in the box below.
Los of Love
Ivelina
(Visited 139 times, 1 visits today)