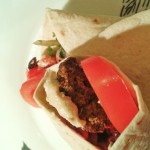 This few days I have been very lazy. Sleeping too much, relaxing, pampering myself, drinking lots of tea , making sweet breads .   I know that after the holiday season a lot of people see an opportunity to do a cleanse or go on  a juice feast, but I really find myself catching up on some sleep , that I didn't do in the Summer.I know that once the spring is here a new wave of energy will take over me and then will be the time to try a 7 day raw vegan plan or a juice feast.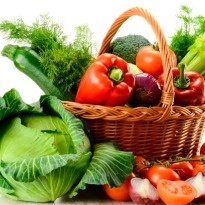 These days I have been cooking very warming , spicy and tasty foods. Today's recipe is one of my most favourate. Its a warm falafel wrap with tomatoes , hatini and lemon dressing with some cucumber, radishes , celery and onion salad.
You can enjoy this easy vegan recipe simply anytime -lunch, dinner or as mid day snack depending on what you are up to. I do like to keep things simple and here  are the ingredients that you need.
You can cook your falafel from scratch , which I have done in the past, using this recipe.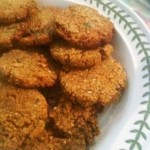 Ingredients:
3 cups cooked chickpeas (2 x 14oz / 400g cans)
1 large  onion  finely chopped
bunch of parsley
8 cloves garlic
1 Tbsp cumin
3 tsp salt
2 tsp paprika
½ tsp cayenne
juice of 1 lemon
2 Tbsp flaxmeal + 6 Tbsp hot water
3 tsp baking powder
1 cup chickpea  flour
Method:
Preheat oven to 175°C / 350°F.
Add chickpeas, onion, parsley, garlic, salt, cumin, paprika, cayenne and lemon juice and process into a chunky paste.
Move mixture to a bowl and add flax meal, baking powder and chickpea flour.
Pour some olive oil on the bottom of the  baking tray . Spoon mixture onto tray into cookie sized bits.
Cook for 40 minutes, flipping once halfway through
This time I used ready mix for falafel. I find it really handy when I want a quick lunch or dinner. I use Ai'fez Authentic Falafel Mix (150g) which you can buy in most supermarkets or order online the multi pack of 12 boxes.
The only thing I add to the ready mix apart from water is some cayenne pepper. It gives it a nice kick and a bit of spice is always good for you.
So once you make your falafels , you  are ready to make your salad. Here are the ingredients for the salad
10 red radishes (grated )
1/2 cucumber -grated
2 sticks of celery finely chopped
1 small onion -finely chopped
2 purple cabbage leaves -finely chopped
juice of 1/2 lemon
some basil
salt and pepper
olive oil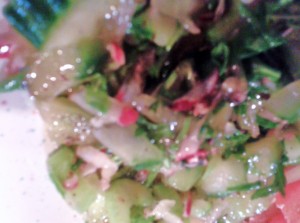 Once you've grated and chopped the vegetables simply season them with salt and pepper  and mix them.Let it sit for 1 minute and then add the lemon juice and the olive oil . Its ready.Next season some tomatoes with some salt, pepper and oregano.If you want you can sprinkle some olive oil as well.
Next make a nice dressing my mixing tahini and the other half of the lemon. It gives it a nice nutty and zesty kick for you to enjoy.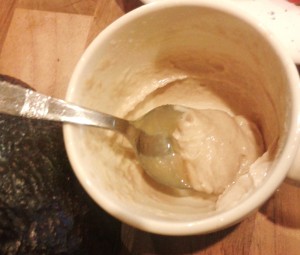 So that's you set to dress your wrap. You can use pitta bread , ordinary flat bread or a lettuce leaf. The choice is yours. In a cold winter day I like to warm up my flat bread in the oven with the falafels on the top.
Then I put the salad, the tomatoes and the dressing . Enjoy with some salad on the side. This is a very satisfying dish and if you serve it to your guests they would love it to. I have given this wrap to people who are not vegans and they loved it and complimented me on it.
Sending Blessings and Love
Would you like to get paid for sharing your recipes and blogging ? Then click the button below to get started today!
Join NOW! 
If you liked this post please comment and share it with your friends , using the share buttons bellow.
Sending Blessings and Love


(Visited 342 times, 1 visits today)