Raw Food Forest is a young and trendy company, that offers variety of super foods.Based in  Burlington, VT has a true understanding about wellness and clean natural products.
The true understanding of wellness is when healing happens daily by simply using raw  foods as nature intended. 
I am a great believer in the infinite power, that can be found in pure and good nutrition. There is a solution in nature for every ache and pain, that you body experience. The challenge is to find what, when and how to use all the plants and super plants from Mother Nature. Super foods have become incredibly popular in the last few years and you can easily find where your foods comes from and everything that you want to know about it. Raw Food Forest are provide high standard products and committed to give their customers great service. Getting yourself educated is the first step into taking your health in your hands and unleashing the vibrant cells of plants to help you thrive.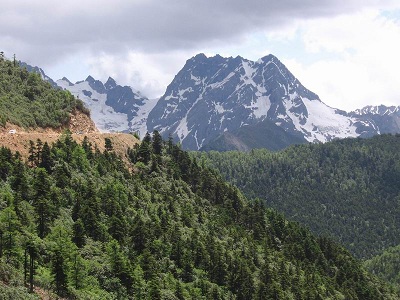 The raw foods have the unmistakable ability to help you tap into your natural potential to heal and feel energized and full of vitality. Being healthy is not just about the absence of any illness , but more so the feeling of vitality and being able to thrive.
Raw Forest Foods was found in the spring of 2000. Ryan and everyone else in the team have set very high standards and have been helping people to find solutions for their health problems. 
From the amazing list of products, that Raw Forest Foods offer my favourite on is the Pine pollen.This a raw potent food, that is full with raw unprocessed anti oxidants. The pollen has been harvested at the peak of it's potency from pure Mountain sources.This is pure , potent, selectively wild-harvested pollens with cracked cell walls. This is done to ensure easier digestion and better absorption. 
It contains plant hormones, which help the body to balance  and restore healthy testosterone to estrogen ratios.
Pine pollen has been used widely in the traditional Chinese, Japanese and Korean medicine as a treatment for a long list of dis balances and some of them include- relief from arthritic pain, boosting energy, increasing stamina, regulating the immune system, improving skin quality, strengthening the heart, improving the digestion and stomach function, eliminating prostate issues, promoting healthy weight loss and overall improved vitality and strength.  
Now a days the science agrees with many of them.
Restore healthy hormone levels in men and women
Increased libido;
Increased male fertility and sexual functioning;
Balance hormone levels in women, particularly with menopause or perimenopause;
Increases vitality and stamina;
Promote cardiovascular health, including lowering LDL and vLDL cholesterol;
Increased skin and hair health, including skin elasticity, age spots, acne, and nourishing hair follicles;
Regulation of the immune system (including rheumatic pain);
Increased superoxide dismutase (SOD) levels for improved heart, blood, liver, and brain health;
Improved brain function
Improved liver health and regeneration (including gallbladder)
Better prostate health 
Powerful anti oxidants properties
Promoting healthy weight loss 
Increasing stamina and vitality 
You can see Ryan's Favourite ways of using Pine Pollen. 

Pine Pollen is truly good for you. It contains a  wide range  of nutrients with specific anti-ageing compounds, including bio-available androgen hormones, raw amino acids, vitamins, and minerals, and dense antioxidants. For further and more detailed information please visit the extended information provided about the raw pine pollen. 
All products are vegetarian, vegan and Kosher. They come from FDA GMP certified facilities and many of the ingredients are certified organic For more information and full list of products please visit Raw Forest Foods.
Connect with Raw Forest Foods on Facebook, Twitter and watch their videos on You Tube. 
(Visited 176 times, 1 visits today)