Trina is a National Marketing Director for Juice Plus and we spoke about her passionate advocacy for the company, as well as the rewards of working with her family in a business that brings so much positivity to their lives. If you're considering making a change to your own professional life, prepare to be inspired.
What made you choose to become an entrepreneur?
Six years ago I was faced with a life threatening illness and it was the pivotal point in my journey towards better health. I was introduced to Juice Plus and the Juice Plus Virtual Franchise shortly after my rehabilitation and it made sense to me because no one can eat the variety of vine ripened 7-13 servings of fruits and veggies every day no matter how hard we try. I viewed this opportunity as a way to give back to society…I started my Juice Plus Virtual Franchise business because of my experience and education about disease prevention through my rehabilitation. I believe I have a moral responsibility today to educate others about the 100% correlation between disease/illness and nutrition.
My mission is to inspire healthy living around the world. I am grateful to be able to do what I truly love. I wouldn't trade my current situation for any other option.
Can you describe a typical day? Is there such a thing?
My number one priority is my family. My children are 11 and 8 years old and are very active in competitive programs. Being a work at home mom can become hectic at times, however, we all play a huge part in my Juice Plus business. During school hours I spend my day nurturing my clients, supporting my team and educating myself in Health and Wellness. This is a business that your children can work alongside of you and I am so grateful I can share this amazing culture and company with them. I rarely ever leave the office – at least from a mental standpoint. But as an Entrepreneur these are all qualities that build for success.
Who do you count on for help? Do you have a network of family and friends that answer the call?
My extended Juice Plus Family is the most supportive and caring group of individuals that I have ever known. The Juice Plus Company has given me the ability to pursue my dreams beyond what I ever thought possible.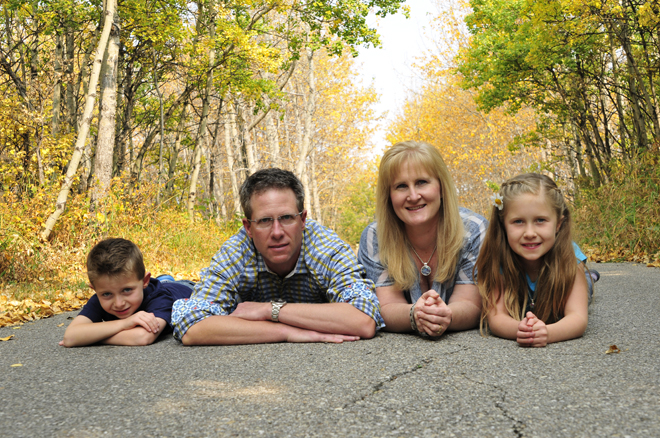 My family is my rock and are my biggest supporters. Together this is our business. My children and husband are a big part of my success and it's our journey towards better health and financial freedom that will allow us to realize our dreams together.
Have you ever had to sacrifice something at work to make the family work? Or vice versa?
Being an Entrepreneur isn't the easy, carefree career path that many believe it to be, it's actually quite the opposite. But the financial, health and emotional rewards are worth every obstacle I come across. You start to learn what your priorities are early on in this business and situations that arise will continue to test your personal growth every day. But I believe success depends on you. My family became my number one priority (or my illness reminded me) after my "second lease on life" that I will never sacrifice my family for my career, not ever. Therefore, it became very clear that my family's involvement in every aspect of my day was imperative to the success of my business. From event planning, organizing, attending events, talking about health and nutrition with friends and family…even right down to creating dream boards for each of us. My success is their success and together we are building a health legacy, one I hope will live on through generations to come.
What do you do on a day off? Do you even know what a day off is?
We enjoy family vacations all the time. What is so rewarding about my Virtual Franchise is that we can operate at home, on a beach in a car or simply any place, any time. Our vacation time is the result of hard work by the entire family. We never take anything for granted. We are truly grateful for our Juice Plus business because it allows us the time freedom to enjoy precious family time. Time Freedom is something everyone dreams of having…this business gives you the opportunity to be with your family and friends and enjoy the better things in life that most don't get an opportunity to experience working a traditional 9-5 JOB.
What's the best part about owning your own business?
Four things come to mind: Time Freedom, Family, Independence and Legacy. I find it rewarding to be in charge of my own destiny. Following a career path that I am so passionate about gives me purpose in what I do. I love to be able to spend as much time with my family while still growing my business. But most importantly, this business provides me with an opportunity to leave a personal legacy for my children. Teaching them at a very young age to be active in their community, helping and supporting others on their journey to better health through this business and various foundations we are part of.
Why the Juice Plus Company?
Because it offers me freedom to travel, freedom to strengthen my relationships, freedom from financial stress and the freedom to help improve the health and lives of others. But most importantly, it gives me the freedom to spend time with my family while building a successful business.
What does the future look like for you and the company?
I am excited about the future with Juice Plus. Being a National Marketing Director (the highest leadership level with Juice Plus) also comes with amazing benefits. Not only will I be given a full benefits package but my children will receive educational funding for their schooling. We operate in 24 countries and I can't wait to continue building an International Business that will allow me to inspire healthy living around the world. I look forward to travelling and training team all over the world about the importance of good nutrition and disease prevention. In this business, there are no limits. You never have the same experience twice so I look forward to the things to come and the places I will go. I no longer have to wish for a healthier happier future – I own it now!
Who's another entrepreneur that inspires you?
Two come to mind and are equally worth mentioning. Dr. Richard DuBois is an Infectious Disease Specialist that was on the frontline of the AIDs epidemic and Dr. William Sears, known as America's Pediatrician. As medical professionals, they have seen firsthand the importance of good nutrition in maintaining a healthy immune system. I can't think of two better doctors more qualified to bind the entrepreneur's experience to health and wellness in a way that most can relate too. Dr. DuBois and Dr. Sears are two of the many medical professionals around the world that started recommending Juice Plus to their patients simply because of the common sense of Juice Plus.
These amazing doctors inspire me because of their beliefs – they align with mine. Dr. DuBois' medical colleagues often ask him why he feels so strongly about recommending Juice Plus and he simply says: "I think it would be unethical of me not to recommend it, knowing about the product and the science behind it. People don't eat as well as they should, and I'm no exception. That's why I've taken Juice Plus every day for more than 15 years." I am honored and grateful to have these amazing doctors as my business associates in the Juice Plus Company. I am grateful to be trained by the top medical professionals around the world!
Are you active in your community? What does supporting local mean to you?
We are very active in our community. This is my WHY for doing this business. To give back to the community and the world because I never want anyone to face the fear of the unknown as I once had. Our family is an active member of various foundations and sports groups in our city and getting involved whether it's time, money or encouragement are all valuables ways to show that you care!
Any tips for moms thinking of starting a business?
We all want to provide something more for our family. Make sure your business ideas don't compromise you and your family. If family is your focus, you can be a work at home mom while keeping your family as a central part of your day to day lives by managing to bring home extra income by owning your own business. Determine your passion, dreams and desires when choosing a business. "The future belongs to those who believe in the beauty of their dreams" – Elanor Roosevelt
The Juice Plus Company offers so many great products and programs for everyone. From the Tower Garden (www.pureandsimple.towergarden.ca), Juice Plus – 30 vine ripened juice concentrate in a capsule or soft chew for children (children eat for FREE on the Children's Health Study!), Juice Plus Complete and the Transform 30 program (www.pureandsimple.transform30.com).
(Visited 197 times, 1 visits today)