Vegan around the world
As more and more people are turning to a meat-free diet the need for vegan options outside our own home also becomes essential, especially when we're going abroad and don't have our own kitchen to count on.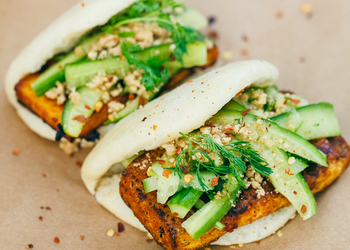 India – a vegan heaven
But some countries have come further than others, so let's start where it all began, in India, the country where cows are considered sacred and at least one third of the population is vegan. Getting through your vacation on a meat-free diet in India is no problem as vegan restaurants and snack stands can be found on virtually every other street corner. India has a long vegan tradition with even a big part of the meat eating population only eating meat occasionally, so travelers will find vegan options in both ends of the price scale and plenty in between – and the best part? Indian vegan cuisine has spread all over the world and can now be found in most bigger cities wherever you go!
Spain – the land of paella
Spending an entire vacation in Spain can be quite a headache for any vegan or even vegetarian tourist! In the land of jamón ibérico or Spanish pork finding any dish without either pork or sea food can be a mission in itself. However, one city is standing out as more and more vegan eateries are moving in. Barcelona in the Northern Province of Cataluña has long been known for its progressive and liberal worldview and now animal welfare is moving up on the list. Gopal in the middle of Barcelona's old gothic quarter offers many varieties of vegan burgers, sausages, tofu cheese and even cakes and cookies as both cater, take-away and eat in. In addition, the city offers up to 50 other vegan and vegetarian alternatives!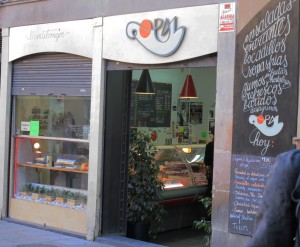 Photo Credit Flickr
San Francisco 
This American West Coast city of hippie culture has long been a beaming light of vegan lifestyle and multiculturalism which is clearly reflected in the many different vegan cuisines the city has to offer. Vegans visiting the city will find everything from Mexican chili sin carne, to Japanese sushi, Ethiopian veggie compos and Middle Eastern falafel stands. At Millenium in central San Francisco, they have taken the concept of vegan dining one step further and introduced organic and GMO-free products in their gourmet kitchen which also offers raw food and a five course tasting menu.
So don't hesitate to book your ticket and fly off to your dream destination. Vegan restaurants are a worldwide phenomenon that is here to stay and you don't have to win the lottery to be able to afford it!
This article was written by Uspo W. for us-powerball.com
For more information follow US Powerball on Facebook
Connect with them on Twitter
Follow US Powe Ball on Google+
(Visited 165 times, 1 visits today)