ORGANIC. The very word sounded formidable. At least in my uneducated mind. The years of guessing toxins weren't good to apply on your body were over. I had neglected my body inside and out, and it showed. However, new awareness of how simple changes over time could affect me so profoundly soon had me bubbling over with an excitement and passion I wasn't aware existed!
When asked to share why you should choose Organic Skin Care over Non Organic my short answer is simple! I have the opportunity to share a Product Line which children could accidentally eat and NOT be poisoned!! Changing the world one individual at a time is a fantastic feeling!!

Do YOU realize the average person ingests or applies 120 toxins BEFORE 9 am? Once a product is applied to your skin (Or your mouth in the case of toothpaste)…it only takes a minute to enter into your bloodstream!! Once I learned this, there was no going back, my journey toward Health and Awareness had begun…
Realizing the Skin Care and Beauty Industry is highly Unregulated is key. Read your labels!! You may have products in your bathroom which say "Natural". Did you realize the industry allows products to be labeled "Natural" if it has SOMETHING natural in it? If you would like to check the products you have in your home already there is a independent site which you can put it the product name and it will tell you the level of toxicity it is giving your body. This site is http://www.ewg.org/skindeep/
Finding 100% Chemical Free and Certified Organic products is affordable, but not necessarily easy to locate. I can take the worry out of that! The company I work with is one of the few in the WORLD to carry the prestigious (TFF) seal. Look for this Toxic Free Foundation Seal to know without a doubt you are giving you and your family the best products available. Remember, you are talking about the life and wellness of you and your family members!
I enjoy using my Essante Organics line leaving a Green Footprint.on the Earth. The generation we are raising up need to know that we are taking care of the Earth to the very best of our abilities. If I can assist you in any questions please feel free to contact me @
jasminesgirl87@gmail.com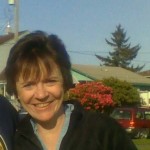 To your Health and Wellness!!
Gwyn Betz
For more information please visit  http://www.essanteorganics.com/gwynbetz
You can also connect with me on Facebook 
(Visited 200 times, 1 visits today)