Acne during pregnancy
Acne is a very common hormonal reaction that might affect pregnant women. In the majority of cases, there is absolutely nothing to worry about, because this is the kind of acne that will most likely regularize right after your body finds its original balance after the pregnancy.
When you are pregnant, your body is actually under a lot of stress: you are sustaining a brand new life, after all! Acne can be a spontaneous reaction of the body, and there is absolutely no reason to be alarmed. Some women might actually be tempted to use skin care products or other medications, but in some cases, the chemicals featured within these products might not be indicated for pregnant women. The best thing you can possibly do is to simply let it be, and wait up. Acne is certainly not good for your self-esteem in such a delicate moment of your life, but on the other hand, you might actually want to just worry about the health of your soon-to-be born baby, rather than about your looks! It is only going to be this way for a few months, and people will certainly understand your situation. However, there are still many things that you can do with no harm for your baby…. Watch your food and your routine lifestyle!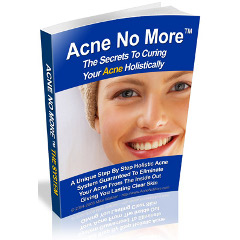 Making some adjustments to your nutrition might offer significant improvement. Foods that are rich in antioxidants (very beneficial for you) will aid against the so called " free radical", which might be linked to skin conditions the likes of acne. Certain types of food, such as  greens, seeds, legumes, berries, fruits, nuts, and extra virgin olive oil, among others, are widely regarded as optimal antioxidant sources. It is also important (and good for your pregnancy) to try to spend some time outdoors, in the clean, fresh air. This will definitely benefit your skin, and your mood!
Moreover, there are many resources and support groups, especially online, which will actually be able to offer help and support.
In some cases, acne during pregnancy could become severe. The best thing to do in such occasion is definitely to pay a visit to your trusted physician and make sure that there are no other underlying issues.
For more information please visit http://www.bestacnetreatmentsolution.net/
(Visited 79 times, 1 visits today)