Hello , my friends I am very happy to welcome you to the first day of the 30 Day Vegan Blogging Challenge!
I am very happy to share this experience with you , regardless you are vegan or not. I love hearing all your questions that you have regarding vegan food and I am always very grateful to learn from you.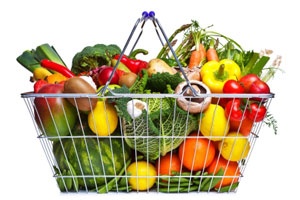 I have been cooking vegan food for nearly an year now and I have tried and tested all of the recipes, that I am gonna share with you. I will be experimenting as well.
Yesterday I made possibly the best so far chickpeas burgers. You can see the first recipe of vegan chickpeas burgers here.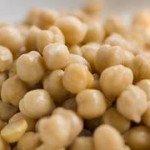 I have been making them for an year now, but yesterday I think I got the combination in perfect balance. Sometimes by simplifying the recipe you get better flavours and texture, something that I wasn't so focused on the beginning. Here is what you need.
approx . 200 gr. of cooked chickpeas ( I cook mine from scratch, but you can use the ones in a tin instead)
3 medium size onions
3 slices of whole meal bread
4 cloves of garlic
1 cm of ginger root (peeled)
3 spoonfuls of ketchup
2 spoonfuls of ground cumin
1 tea spoon of cloves
2 spoonfuls of coriander (I used dried, but fresh is better)
salt and pepper
You also gonna need a food processor,frying pan ,  one large bowl and a small bowl with water  to dip your hands in , while making the burgers. First peel and chop the onions , the garlic and the ginger and blend them for 10 seconds in the blender, until they are finely chopped. Next preheat some oil and cook this mix. Add all the spices and a bit of water to make sure the onions are soft. Cook them on medium heat until they get light golden colour.
1,Then if you are cooking your chickpeas from scratch I recommend you soaking them the night before. In the morning through away the water , that they have been in and boil them in a salty water. They are ready in 20 minutes or so. 2.Blend 200 gr.of chickpeas and add them in the large bowl with cooked onions and set on a side. Then wet the 3 slices of bread and blend them in the food processor for 10 seconds or so.Add them with the rest of the ingredients and mix well. Add the ketchup.The mixture should be soft and sticky. Try it to make sure you like it. Then preheat the oven to 180 C for a fan oven and 200 C for an ordinary. Make the burgers into the desired shape by wetting your hands and then placing them in the baking tray. I use olive oil , but you can use any other if you prefer. let them cook in the oven fro approx 15 minutes.
You might want to turn them half way . I served mine yesterday in a white bap , which might not be the healthiest option, but tastes really good. I dressed them with spinach, lettuce, tomato , vegan mayonnaise and ketchup. Everybody loved them .
You are invited to join me. Click here to join the Facebook Page .  Thank you once again for your love and support.
This is day one and I am looking forward to share more recipes with you. If you have any questions please leave them in the comments box below or send me a message.
lots of love ,
Ivelina
(Visited 136 times, 1 visits today)