Hello , my friends
You may have heard many of the top Natural Health Experts recommend that you do a high quality Detox on a regular basis to optimize the functioning of your body organs and to restore health and energy.I can confirm that myself after the 21 raw vegan detox I have never felt better and doing a good natural detox to your body is a true gift, that you can give yourself.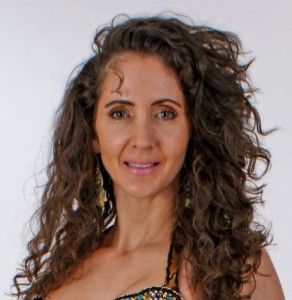 Well,  my friend Zoe Socrates is holding a Live Webinar on precisely this topic. The information Zoe discloses is always spot-on and top quality so I highly recommend you register for it here:
http://www.UltimateHealthAcademy.com/webinar
Zoe (in case you're not familiar with her) is the Founder of 'Ultimate Health Academy' and she also runs 'Ultimate Health Events' sharing the most cutting-edge, effective natural health and healing information and methods.
Zoe's passion is all about helping people heal naturally of chronic illnesses and achieve vitality, high energy and vibrant health and her clients get consistent outstanding results, many of them healing themselves of so-called 'incurable' illnesses in a matter of a few weeks – illnesses they had for years with no previous improvement having tried everything else.. So you can be certain that the information Zoe shares is the best of the best, so you too can gain incredible energy, vitality and vibrant health.
Zoe will cover how you can:
• Feel Rejuvenated & Bursting with Energy Again!
• Release Excess Fat Permanently
• Reveal More Youthful Radiant Skin
• Heal Chronic Illnesses Naturally
• Regain Vitality & Ultimate Health!
You can Join Zoe LIVE for this Special Fr*ee Webinar on:
Tuesday 18th June at 2pm USA Eastern, 7pm UK Time
You can Register Here:
http://www.UltimateHealthAcademy.com/webinar
There will be a Webinar replay so enroll and get notices on that too…
There are a limited number of places so make sure you Register Right NOW!
ENJOY!
Lots of Love ,
Ivelina
P.S. See you on the Live Webinar! Sign up Here:
http://www.UltimateHealthAcademy.com/webinar
(Visited 210 times, 1 visits today)