There are  certain moments in life when feeling comfortable means to think about something with a lot of worry in your heart. You feel that if you worry about it , it will be OK and it is a kinda of a prayer , that you you are saying . But do not forget what they say-worrying is like saying a prayer for something , that you do not want to happen.
I know it is very easy to say sometimes-focus on what you want, be open and positive and things will work out all right. This would be my exact words if I was talking to a friend, that is worrying . This is what friends are for. To remind us what really matter and that all will be OK. When you hear a supportive words from a friend your heart remembers , that there is this powerful organizing energy that is taking care of everything  and that all is well.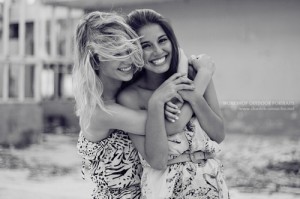 You are happy to be" miserable" when you have a friend. Life is full of meaning when you have people to share it with. All of it. Not just the good times , but the " bad" times, especially. You are only human. Live it , let it go and let Love in. 
Pure magic happens . All you have to do is allow it to happen, do not interfear this powerful organized plan with a little help from your friends. 
Sending Blessings and Love 
P.S This is day 27 of  Word press Challenge to make a post every day. There are 212 days left of 2012.
(Visited 72 times, 1 visits today)